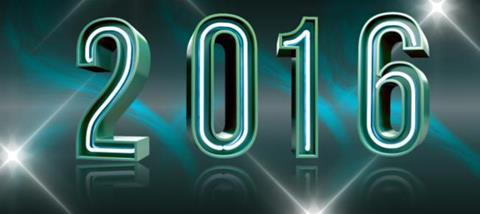 It's 2:34 am and I'm wide awake – trying to get my head around everything I need to do. December is strange, a chaotic rush resulting in nothing to look forward to in January. No parties, no presents, no special services, maybe even no friends to meet because we did all that in December.
Not only that but each year somehow seems more momentous – more eventful - than the previous (or maybe it's just that we can't remember the previous). Even so here are a few recollections from the year we are about to leave, all based on UK and world news.
1. Fan into flame the goodness you see
Most of us had never heard of Jo Cox, the small outspoken mum from Yorkshire. But we all heard of her in June when her murder on a busy street transformed the mood of the country if only for a few days.
As Christians we see the world something like this…On the surface we put on an appearance of decency, politeness and virtue, but beneath that we are inherently sinful, selfish and choose to hurt one another.
I believe that, and yet beneath that we are created in God's image. The image of God within us doesn't easily rub off. It can be tarnished and we can do things to smother it, but it's still there if we look hard enough. Jo's life, in particular her work among refugees and displaced people, reminds us to fan into flame the good that is already in society, whatever people believe or don't believe.
Part of being salt in society means to bring out the goodness that is already there. Recognise it, celebrate it.
"You are the salt of the earth; but if the salt loses its flavour, how shall it be seasoned?" Matthew 5:13
2. Guard your heart
Mother Teresa once said, "If I look at the mass I will never act, if I look at the one, I will".
This picture from Syria appeared in August. It's a picture of childish bewilderment amidst a desperation that most of us will never experience. Pictures like this somehow bring home the plight of refugees as much as the shocking images of crowded boats or wrecked streets. The apparent normality of a little boy, alone, behind the bloodstains, the grime, and the confusion is what shocks us. And we should be shocked.
We gradually become indifferent, de-sensitized, and immunised to causes such as the plight of Syrian refugees. We saw those boats so many times this year. We distance it as something far away. We care, but not enough to do more, to speak more, to give more.
Love in the Bible is not a feeling, it's an action. It's about doing the best for others - whether we like them or not, whether we know them or not. What is the opposite of love? Hate? Fear? Maybe, but I think usually the opposite of love is simpler than that. It's indifference.
"And as for you, brothers and sisters, never tire of doing what is good." 2 Thess 3:13
3. Recognise extremism
A few impossible events occurred in 2016 - not even including England's humiliation by Iceland in Euro 2016.
Some of us need to quit complaining about Brexit and make this work for the greatest good. But, as we go back to drawing up new laws and policies, we will find that ideas which were held in check by EU law for decades, suddenly come up for discussion. The way we pay taxes, the manner in which we view immigrants, the way we share wealth, and which areas of our country need special help and which don't. It's all to be decided.
This means being alert to extremism in all its forms and coming from any direction, left, right or religious, in whatever reasonable clothes it turns up in. As soon as it's my kids' education, my taxes, people moving into my town, the rubber hits the road. We will be tested in new ways.
"What does the Lord require of you? To act justly and to love mercy and to walk humbly" Micah 6:8
4. Do a new thing!
In 2016 the newspapers informed us at least twice that our churches are in terminal decline as congregations dwindle.
There is a bigger picture.
Of course mainstream church attendance has declined over the past century, mostly due to nominal attendees realising you don't need to go to church anymore in order to look respectable. In the past, church was more about social norms than a living faith. That's not true anymore.
And several church traditions are growing. Examples in the UK include midweek congregations; Cathedral congregations; black and minority ethnic churches, fresh expressions of church such as Messy Church, and mainstream churches in London.
But the nature of what we call "church" is changing. Often, this is to better suit a society unfamiliar and unsuited to the 90 minute stint on a Sunday morning. So, if we are still hanging on to sacred cows (that might include for example the faithful few at the Sunday evening service) let's ask ourselves: "what could God do with this resource that better meets our parishes and neighbourhoods in 2017?"
"Do not dwell on the past. See, I am doing a new thing! Now it springs up; do you not perceive it?" Isaiah 43:19
5. Reach out to understand the other
The success of President-elect Trump demonstrated that we don't understand Donald Trump, and we don't understand the many millions who voted for him. The white working class vote delivered this most unexpected of victories. Who are these people?
They are people who resent professionals because they look down on them, but they admire the rich. They don't care about raising the minimum wage at McDonalds because that job holds no respect. They want real jobs - their own business. They are people who Trump connected with because he apparently feels the same anger at being belittled by the elite as they do. And unsurprisingly they are more impressed by the cry "let's make America great again", however hollow that turns out to be, than the constant complaint "…he's not fit to be President".
The above is taken from this HBR article, but the point is: we don't need to agree with the people around us. And if they commit offences we don't need to excuse the people around us. But we do need to understand them. That applies whether they are Trump voters, Brexit / Remain or militant Islamists.
"Take note of this: everyone should be quick to listen, slow to speak and slow to become angry" James 1:19
6. Reframe death
If you read the newspapers in November, you'll be aware that a 14 year old became the first British child to be cryogenically frozen following a court ruling.
As a minister, death is a currency we learn to deal in. Nevertheless the process of assisting people who are dying or grieving is always difficult and draining. And yet as Christians we have the privilege and the responsibility to reframe death. It's called the Christian hope.
The Christian hope is not actually about being hopeful at all. It's not about hoping that something will happen. It's not about hoping that one day a cure can be found for whatever killed us. It's not about hoping that something might happen. It's about the fact the something already happened – and it changed everything.
"We do not want you to be uninformed about those who sleep in death, so that you do not grieve like the rest of mankind, who have no hope." 1 Thess 4:13
Everything changes – everything remains the same
So back to my sleepless thoughts about December. And I'm reminded of one last headline, from early this summer. We celebrated the Queen's 90th birthday. We sang and spoke of the stability she brings, and of her steadfast faith. It's a tiny picture of God's unchanging nature, his unending grace, his faithfulness through the years. And none of that has changed whatever else has happened.
As everything around us changes, we are reminded that actually everything stays the same: "Jesus Christ is the same yesterday and today and for ever" Hebrews 13:8
If Jesus Christ is the same yesterday, today and forever, then we know he acted in the past, and we believe he will act in times to come.
Click here to request a free copy of Premier Christianity magazine