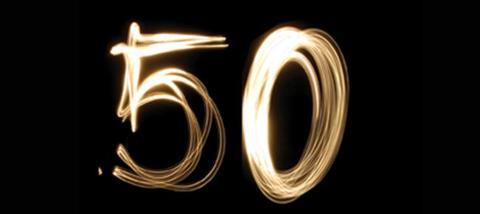 1. The Psalms: Bono & Eugene Peterson (YouTube)
2. Alpha Film Series (YouTube)
This is the future of the Alpha Course. Enough said.
3. Revisionist History – Malcolm Gladwell (Podcast)
One of the most fascinating podcasts this year.
4. Westworld (TV)
This was the end of 2016's must-watch TV show. The mysterious sci-fi show kept us all guessing (Warning: contains adult content).
5. Making Sense of God – Tim Keller (Book)
This prequel to The Reason for God is as brilliant as we'd hoped. Keller eloquently and intelligently answers the questions our secular culture is asking.
6. A World Without Down's Syndrome? (TV)
Sally Phillip's moving BBC documentary is a must-see.
7. Viral baptism videos (YouTube)
These were very much 'in' this year. See our list here.
8. Finding God in the Waves – Mike McHargue (Book)
One of the most interesting and unusual testimonies we've come across! And we're delighted to say Mike's story will also feature in the mag next year.
9. Mars (TV)
This National Geographic program is both a documentary on how scientists are currently planning on putting humans on Mars and a science fiction drama set in 2033. Intertwining these two different formats into one program might sound challenging. But it's beautifully delivered.
10. Ben Hur (Movie)
This remake received mixed reviews, but we loved it!
11. 100 Voices of Gospel on Britain's Got Talent (TV)
The BGT judges had a taste of heaven, as Joseph Wood explains here.
12. Water under the bridge – Adele
A cheeky attempt to include Adele's 2015 album on this list. 'Water under the bridge' was released in November 2016 and we are delighted to have Adele back in our lives after a brief time away raising her young family.
13. Gilmore Girls (TV)
The mother-daughter, coffee drinking, fast food eating duo are back and we couldn't be happier. No spoilers please, some of us are still catching up!
14. The Stations (Art project)
The ambitious art project was the brain child of our editor Justin Brierley and was delivered by creative genius Marksteen Adamson. Released in time for Easter, THE STATIONS highlighted the refugee crisis through the Stations of the Cross. See here for more.
15. Spotlight (Movie)
16. How to be here – Rob Bell (Book)
Although best thought of as a self-help book (rather than a decidedly Christian book), this is still worth a read.
17. The Olympics (Sport)
We love an Olympic year. And it was great to see so many athletes giving thanks to God for their talents.
18. Wahacca (Food)
Yes, we know the Mexican food chain had a health scare late this year, but if you're going to catch the norovirus, surely eating Mexican is the tastiest way to go about it?
19. The Crown (TV)
A Netflix triumph. Claire Foy and Matt Smith shine as the young princess Elizabeth and Prince Phillip. The portrayed relationship between Churchill (John Lithgow) and the new queen is delicately written. We're excited for the second series in the pipeline for 2017.
20. Unbelievable? (Podcast)
Highlights from the ever-popular Unbelievable podcast (hosted by our very own Justin Brierley) included a listener Q&A with Tom Wright, a debate between Bart Ehman and Richard Bauckham on the reliability of the gospels and Justin's interview with Derren Brown.
21. Risen (Movie)
22. Christmas Stories - Jenny and Tyler (Album)
After reviewing it for her Christmas worship ideas feature, Katie has fallen in love with Christmas Stories. When she's got her headphones on we suspect that she's listening to the folk-duo rather than her prescribed transcribing!
23. The Grand Tour (TV)
Clarkson, Hammond and May have stuck to what they do best and delivered a stunning new(ish) programme. For all intents and purposes, this is the new Top Gear.
24. People to be Loved – Preston Sprinkle (Book)
Preston tackles one of the year's most divisive issues with grace and humility.
25. Campfire II – Rend Collective (Album)
This is the perfect family car journey album. We love Rend Collective and the joy they share. Though we might need a break from 'Lighthouse' for a little while...
26. Kinda - LANY (music)
This catchy, upbeat pop outfit from California have a huge following. It's easy to see why.
27. Justin Welby's response to the news about his father (Church)
The Archbishop of Canterbury was surprised to learn this year that his biological father was the late Sir Anthony Montague Browne and not Gavin Welby. But what was most remarkable about this story, was the way Welby dealt with the media attention he received. We loved this statement he released in response to the media furore:
"This revelation has, of course, been a surprise, but in my life and in our marriage Caroline and I have had far worse...I know that I find who I am in Jesus Christ, not in genetics, and my identity in him never changes...At the very outset of my inauguration service three years ago, Evangeline Kanagasooriam, a young member of the Canterbury Cathedral congregation, said: 'We greet you in the name of Christ. Who are you, and why do you request entry?' To which I responded: 'I am Justin, a servant of Jesus Christ, and I come as one seeking the grace of God to travel with you in his service together.' What has changed? Nothing!"
28. Love & Hate - Michael Kiwunuka (Music)
The hugely talented Kiwunuka has enjoyed plenty of attention from the mainstream music world this year, and rightly so! His wife has also been busy working on St Luke's Kentish Town's album Prodigal.
29. Circular glasses (Fashion)
Think rimmed glasses are back and we have been channelling the 70's auntie vibe. We only hope that 2017 won't bring a reprisal of the hideous optical trend of the early 1990s.
30. Prosecco (Drink)
Because signing off the magazine won't celebrate itself. It's just cheap champagne but we all seem to love it! We're praying that Brexit doesn't burst our prosecco bubble.
31. Premier Youth and Children's work
We're delighted with this new addition to the Premier family by our colleagues Jamie Cutteridge, Ruth Jackson and Matt Withers. See it for yourself and get a free copy of the magazine here.
32. Did God give me the wrong body? (Radio)
Hannah Tooley and Maria Rodrigues tackle Transgenderism in this radio documentary.
33. Louis Theroux
We've long loved Louis Theroux. This year he revisited his interviews with Jimmy Savile and admitted his own faults. While many journalists maintain a distance, Louis approached his previous work with humility and deep self-reflection, asking challenging questions to the media that arguably perpetuated Savile's abuse.
34. Murray winning Wimbledon (Sport)
AND he won BBC Sports Personality of the Year. I mean, which is more significant?
35. Nabeel Qureshi's brave testimony (Facebook page)
Former Muslim, now Christian apologist Nabeel Qureshi has used his cancer diagnosis to bravely witness to faith in God through his video blog. Please continue to pray for him.
36. Leicester City winning Premier League (Sport)
We British love an underdog.
37. Stranger Things (TV)
Obviously amazing.
38. Buzzfeed Ladylike (Facebook page)
A group of women in the BuzzFeed offices try out trends and new experiences. One particular highlight was them wearing matching outfits to their boyfriends for the week. Cute or best left in Japan? We're not sure!
39. Halloumi (Food)
Cheese is a gift from God and Halloumi is the god of all cheeses. There is no dish where the addition of halloumi will go amiss. We've known this for a long time but 2016 was the year that everyone caught on.
40. Beards (Fashion)
2016 will be forever known as 'the year of the beard'. The increase of facial hair has led to hipster male-grooming ranges becoming more mainstream, men feeling more distinguished as they thoughtfully stroke their beards and, of course, the highlight that was the beard-o-meter of Christian beards in our December issue.
41. The Adam Buxton ?Podcast (Podcast)
Guests in 2016 included: Kathy Burke, Richard Ayoade, Sara Pascoe, Louie Theroux and Matt Berry. Buxton is witty and charming and has wide ranging thoughtful and always amusing "ramble chats" as he calls them.
42. Hunt for the Wilderpeople (Movie)
Malky says this is a "heartwarming and life affirming indie move". Lovely stuff!
43. Colouring Book - Chance the Rapper (Music)
American Christian rapper 'Chance' had already made a name for himself by eschewing countless major-label offers, but he burst through to the mainstream in 2016 by producing Colouring Book, one of the albums of the year. It doesn't hurt that one of the standout tracks sampled 'How great is our God'.
44. Black Mirror (TV)
Having taken on the series, Netflix has delivered the usual Black Mirror genius with a bigger budget.
45. Two door cinema club – Gameshow (Music)
Malky, our designer has been listening to this album on repeat all year. He reports: "It's a nice wee indie number with a bit of dance/disco thrown in."
46. Mutemath and twentyonepilot's collaboration (Music)
47. Making a murderer (TV)
Although released at the tail end of 2015, the series has led to some serious developments in the case throughout 2016. Suffice to say, if you haven't already watched this, you need to get on board now.
48. Tom Holland's defence of Christianity (Article)
In a piece titled 'Why I was wrong about Christianity', historian Tom Holland eloquently unpacked how Christianity has shaped our society's ethics and morals.
49. Fleabag (TV)
The BBC sitcom, developed from Phoebe Waller-Bridge's one-woman comedy show was equal parts comedy and tragedy. Unspeakably funny while unwatchably sad.
50. Guvna B getting another MOBO (Music)
Great job, Guvna!