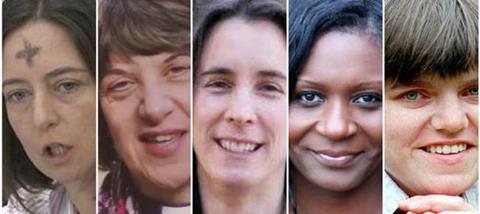 1. Jill Saward
The rape campaigner and survivor, Jill Saward unfortunately died of a stroke on the 5th January 2017. Her relentless and grace-filled campaigning for the rights of rape victims has inspired us to stand up for truth in love.
2. Chine McDonald
The former Evangelical Alliance Communications Director, Chine McDonald has taken on a new role at World Vision. She is now their Head of Christian Influence and Engagement. As the first black female director at the Evangelical Alliance, she's known for being a skilled communicator and leader within the Church. We look forward to seeing how she makes her new role at World Vision her own.
3. Bishop Rachel Treweek
Bishop Rachel has been using her position as the first female diocesan bishop in the Church of England to draw public attention to the unhappiness of many young people, rooted in their dissatisfaction with their physical appearance. We are encouraged by Bishop Rachel's bravery and how she has decided to use her position wisely.
4. Carol Monaghan MP
This Scottish National Party MP for made national news this year for wearing an ash cross in a parliament committee on Ash Wednesday. Carol Monaghan, a practicing catholic, was reminded that the committee was going to be broadcast but she decided to wear her cross regardless. We are inspired by her commitment to visibly wear her Christian faith even though it can invite criticism.
5. Dr Ruth Valerio
Ruth has moved into a new role at Tearfund as Global Advocacy and Influencing Director. She writes extensively on justice and environmental issues and brings her experience form A Rocha UK to this new job. As a leading female theological thinker and commentator in the UK Ruth inspires us to find our role in seeking God's justice.
Click here to request a free copy of Premier Christianity magazine