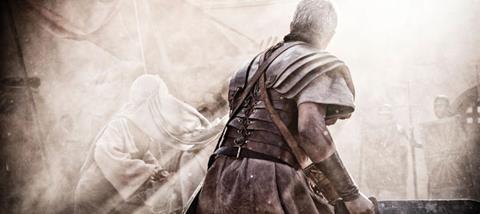 1. DID GOD CREATE EVERYTHING IN SIX LITERAL DAYS?
Given that science tells us that that the earth evolved over billions of years, different scholars have answered this question in various ways. For instance, what if God is highlighting six literal days within a process of billions of years? In communicating the story to the first hearers, he pulls back the curtain on several distinct days that demonstrate the increasing level of life on the face of the earth.
Alternatively, another popular view is that 'day' meant a very long 'period of time', lasting millions of years, because the Hebrew word yom can mean a time period as well as 24 hours. In eternity we'll probably find that no one has grasped the full truth, but the underlying message is overwhelmingly loud and clear: God made everything, and we are his creation.
2. DID NOAH'S WORLDWIDE FLOOD REALLY HAPPEN?
A closer look at the text shows that we shouldn't presume the flood was global. The Hebrew is ambiguous. The water covers the eretz ? which can mean either 'earth' or 'land' (in a smaller sense). It covered the area 'under the heavens' ? a phrase that can mean either 'everywhere' or 'a wide area'
This probably means that the flood extended as far as the eye could see, which is consistent with archaeological evidence of an amazingly widespread flooding of the Tigris and Euphrates rivers before 3000 BC. But this concentration on the literal meaning of the text can distract us from its message ? that God hates evil and is willing to take drastic steps to deal with it.
3. WASN'T IT BARBARIC FOR GOD TO ASK ABRAHAM TO SACRIFICE ISAAC?
Abraham lived in a time when child sacrifice was common in surrounding pagan cultures. So why did God put Abraham through this mind-scarring test after promising a whole nation would descend from Isaac? Probably because such a dramatic and frightening experience made it unforgettable.
The story ends when God showed that he had already provided a ram, which was caught in a bush nearby. Rather than being capricious and cruel, God is shown to be someone who keeps his promises, and plans ahead. The story became the definitive rejection of child sacrifice.
4. WERE JOSHUA'S CONQUESTS OF CANAAN ACTS OF GENOCIDE?
We know from archaeological evidence that populations were not wiped out by the Israelites. The Bible confirms this and when it speaks of 'total destruction' is likely to be using rhetorical language, typical of the time. Even though Joshua's invasions are hard for modern minds to accept, the rules of warfare for the Israelites were actually much stricter than those of other nations of the time (see Deuteronomy 20:10-15).
Ultimately, the military campaigns were not about racial purity, but were a necessary evil aimed at self-defence and driving out the practices of child sacrifice so common in surrounding cultures.
5. WEREN'T WOMEN TREATED UNEQUALLY IN OLD TESTAMENT TIMES?
Concubines and prostitutes in the Old Testament were the ancient equivalent of people living together outside of marriage and one-night stand promiscuity today. Perhaps things aren't as different as we think.
Nevertheless, we are understandably angered by the way women were treated in Old Testament times, but the Law of Moses gave them far greater protection than women in other ancient nations. God was working with his people to move them slowly from the standards of their contemporary culture towards the society that he wants for us all.