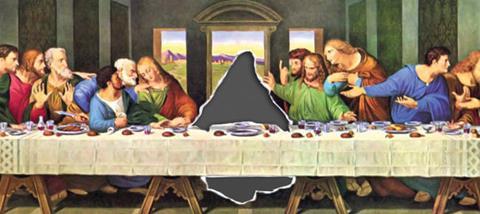 A major piece of research by the Evangelical Alliance, Church of England and HOPE has found that two in five people in the UK doubt Jesus was a real person.
The Barna Group and ComRes survey of 3,000 people found 60% believed Jesus was a real person who actually lived, 22% thought he was a mythical figure and 18% didn't know.
The research reveals that more than a third of people in the UK may be unaware that Jesus was a real historical figure. Under-35s were 25% more likely to think Jesus didn't exist than those aged 36 and above.
Steve Clifford, general director of the Evangelical Alliance, said, 'There is overwhelming evidence in the New Testament and independent, non-biblical sources indicating Jesus was a historical figure and any historian worth their weight will agree with this. That nearly 40% of people in this country are unsure of this or think Jesus was a mythical character paints a worrying picture of our education system.'
However Dr Peter Brierley of Brierley Consultancy said the survey would have been more useful 'had the results been broken down to show what the general public said, and what Christians said [about the nature of Jesus].'
The Talking Jesus research showed that while 57% call themselves Christians, less than one in ten (9%) described themselves as 'practising' (defined by researchers as praying, reading the Bible and attending church at least monthly).
Dr Rachel Jordan, the national adviser for mission and evangelism to the Church of England, told Premier that Christians must not assume that people know Jesus was a real historical figure. 'We think because people grow up in this country, they'd know that Jesus was a real person...so it's a challenge to make sure that news gets to people. I wonder if we've got complacent or assumed it was the school's job, and actually maybe there's something about us as the Church recognising that we have a clear responsibility... to make sure everybody...hears about Jesus Christ.'
Most people in the study knew at least one Christian, and were most likely to describe them as 'friendly', 'caring', 'good-humoured', 'generous' or 'helpful'.
Dr Jordan said this is 'great news…We're liked, in fact, we're loved'.
We have a clear responsibility to make sure everybody hears about Jesus Christ
YOUNGER CHRISTIANS
The study also found the same proportion of practising Christians among under 35s as over-35s. This has been questioned by some, as the last census showed the average age of a Christian in the UK is 45. Brierley pointed out that as the survey was administered entirely online, a number of over 50s (who often prefer to complete surveys in paper form) may have been less likely to respond.
But Barna's spokesperson defended the findings. 'There is a rising generation of Christians and they're more passionate about their faith, they share it more often and they're more likely to have a high view of scripture. The reason for that, I think, is that many of them are first generation Christians, so they've made a decision for themselves rather than coming from a Christian home.'
Michael Harvey from the Back to Church movement said the statistics were 'good news' if true.
'In the majority of churches you see a lot of over-65s. I do think there's something happening in the 18+ age group, but I'd like to see the data.'
Mr Harvey said his work in schools has revealed 16 to 18-year-olds are 'more open' to conversations about Christianity than many assume.
'For many of us over the age of 50, we were brought up to believe you don't talk about sex, politics and religion. I don't think that's the case in the younger generation.
'But there's a lot of misunderstanding as to who Jesus is [among younger people]. They haven't been able to have conversations with people of the Christian faith or they've got it from areas that may not be helpful to their understanding.'
REGIONAL STATS
Harvey welcomed Barna's findings that there are as many practising Christians in the north-east as there are in London. But he noted that the Church is doing 'a lot of activity' in the London area.
A Barna spokesperson clarified that regional breakdowns of the data may not be as accurate as the national statistics.
'When you go down into the regional statistics, there's going to be a bigger error level because the numbers are smaller. So I wouldn't necessarily drill down into the regional stats and be as confident as I would with the national.'
Roy Crowne, executive director of HOPE, who commissioned the survey, said the results are 'a game-changer'. 'Church leaders can often get discouraged by reports of declining numbers. But these results show that Christianity in Britain is diverse, full of life, and many people are passionate about sharing their faith.'