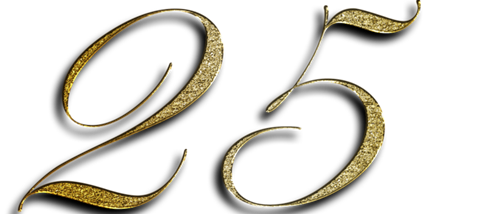 1. 'So Will I (100 Billion X)' – Hillsong United
Could this be the greatest worship song of the year? We think so.
2. Russell Brand's search for spiritual answers
We loved this podcast where Russell Brand spent an hour grilling the well-known Christian apologist Alister McGrath on all things related to faith and God. Read Heather Tomlinson's review of the conversation here.
3. Stranger Things (Season 2)
The Netflix series everyone is talking about returned this year. Cue binge-watching...
4. Glen Scrivener explains the gospel in 90 seconds!
When we asked Glen during a Profile interview if he could explain the gospel in a short space of time, the evangelist did not disappoint. This video clip has now been viewed half a million times. Well worth sharing...
...Which brings us nicely onto The Profile podcast. This new venture from Premier Christian Radio is sponsored by the team here at Premier Christianity. You can now hear us interviewing everyone from Lord Rabbi Sacks to author Victoria Hislop and church leader John Mark Comer. Check it out!
6. - Sacred Privilege: Your Life and Ministry As a Pastor's Wife - Kay Warren
The co-founder of Saddleback Church and wife of Rick Warren shares the struggles and joys of ministry in her latest book. It's ideal reading for anyone 'married to the ministry'. If we were being cheeky, we'd also recommend our own books (Justin wrote Unbelievable? and Claire wrote Taking Off The Mask). But we aren't cheeky, so we won't mention them.
7. 'Blinded by your Grace Pt 2' - Stormzy
We've been watching Stormzy with interest all year. Gang Signs & Prayer was the first Grime record ever to reach number one in the UK charts. Of all his music, this track is the most God-centred. It's been great to hear it receiving major mainstream airplay in recent weeks. It's been a good year for faith in the world of hip hop, as Ben Lindsay's article for us demonstrated. NF's Perception has been another highlight.
8. Let Hope Rise
After enjoying widespread cinema screenings in the USA, this amazing documentary about Hillsong Church was finally released on DVD in the UK this year. It's directed by a six-time Emmy nominated director. We've seen it, and we love it!
9. Those who wait: Finding God in Disappointment, Doubt and Delay - Tanya Marlow
Pete Greig said this book is "full of humanity, biblical integrity and unexpected humour" and we agree. Tanya Marlow reflects on the lives of four biblical characters and explains how we can meet God in times of waiting and difficulty.
10. The Babylon Bee's spoofs
It was a cracking year for The Babylon Bee. This is Christian satire at its absolute finest. Recent headlines have included: 'Treasure In Heaven Revealed To Be Bitcoin', 'Popular Internet Atheist Still Thinks Last Book Of Bible Is Called 'Revelations'', 'Worship Leader's Hand Permanently Frozen In Form Of G Chord' and 'Church Updates Service Time To 'Whenever You Feel Like Showing Up''.
11. The Cheese Bar, Camden, London
If you want a grilled cheese sandwich (and let's face it, who doesn't?) this is the place to go.
12. Hinge podcast
An atheist and a pastor seek answers about the meaning of life. Well worth a listen.
13. Jacob Rees Mogg's firm but polite response to Piers Morgan
Whether or not you agree with the Conservative politician, he handled Piers Morgan's questions on sexuality and abortion with dignity and grace.
14. Why are there differences in the Gospels? - Mike Licona
This academic book is hugely helpful for understanding the genre of the Gospels and why their accounts vary.
15. Christmas Eve - Gwen Stefani
We were as shocked as anyone to learn the ex-lead-singer of No Doubt has penned a remarkably Christian sounding song...
16. All Together (CWR) - Steve & Bekah Legg
This devotional provides 12 weeks of study for all the family, looking at Bible stories, biblical truths and everyday issues. Steve and Bekah include insights from their own family as well as thoughts and questions to aid discussion. It's a great way to study together as a family and caters well for all ages.
17. Vulnerability - Pyramid Park
A very exciting debut album from the talented Cambridge-based worship leader Pete McAllen. One to watch for sure.
18. Jordan B. Peterson's Bible lecture series
Canadian psychologist Jordan B Peterson gave this hugely popular lecture series on the psychological significance of the biblical stories. You may need your brain for this one...
19. 'The Book of Jeremy Corbyn' by Anthony Lane in The New Yorker
This article is a retelling of recent political events, delivered in a biblical style. It's even better than it sounds!
20. Spontaneous praise party erupts at train station
After service last night, some of us broke out in Praise outside of East Croydon station!@BBCNews @standardnews @itvnews @LondonLive pic.twitter.com/SDtHI0ZhDY

— #IChooseToBeChosen (@SPACnation) August 25, 2017
This was a joy to watch!
21. Church leader smuggled onto Manus Island
Pastor Jarrod McKenna has a reputation for getting arrested. The social justice campaigner isn't afraid to stick his neck out in the name of fairness and freedom. His Christian faith recently motivated him to document what was happening to immigrants off the coast of Australia.
22. Broken, BBC One
Sean Bean gave a stunning performance as Michael Kerrigan - the priest of a Roman Catholic parish in a northern English city, who despite suffering from his own troubles stemming from a traumatic childhood, tries to guide others through the trials and tribulations of everyday life.
23. Revisionist History podcast
Malcolm Gladwell's podcast where he looks at past events which may have been misunderstood or overlooked is superb. The second season returned this year - to much well deserved fanfare and critical acclaim.
The team at The Bible Project have delivered 20 high quality videos this year. And they're ideal for using in your Bible study or youth group.
25. Turning Tides - Wildwood Kin
These two sisters and a cousin have made serious waves in the mainstream this year by releasing their debut album. We're looking forward to seeing what 2018 brings them.
Click here to request a free copy of Premier Christianity magazine