26-29 May at Cliff College in Derbyshire
Cliff College in Derbyshire hosts an annual festival on the last bank holiday weekend in May. This year's Cliff Festival will run from 26-29 May, with the theme 'Eden Restored'.
Advertisement feature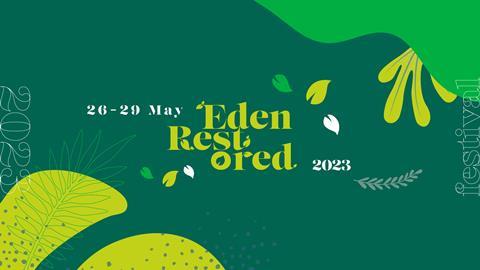 In the book of Genesis, at the start of the Bible, we read how God and all humanity lived in close harmony. That relationship was broken by sin, but through Jesus we are reconciled to God and become participants in the work of restoration. The apostle Paul calls this the 'ministry of reconciliation', as we urge people to turn to Christ and be restored in their relationship with God through his blood shed on the cross.
Over the course of history, sin has damaged more than our relationship with God. It has infected our relationships with one another, making us selfish, deceitful, and unloving towards our neighbours. It has changed our relationship to the created world; greed and consumption have replaced the stewardship roles we were given in the garden of Eden.
As Christians, we want to be restored in our relationship with God, in our relationships with others, and in our relationship with God's good creation, of which we are the keepers. We hold onto this vision of restored relationships in anticipation of the full restoration of creation, when God will reconcile all things to himself under the head of the Son, Jesus Christ (Colossians 1).
At Cliff Festival 2023 we will explore what this restoration looks like – examining our sin and its impact, God's generous and gracious sacrifice and forgiveness, and the roles each and all of us have to play. In doing this we'll be joined by speakers and organisations who have on-the-ground experience of this work – including international development and relief charity All We Can; Ruth Valerio, Director of Global Advocacy and Influencing at Tearfund; Christian conservationists A Rocha UK; Bejoy Pal, CEO of the Ascension Trust; and the British Methodist Church.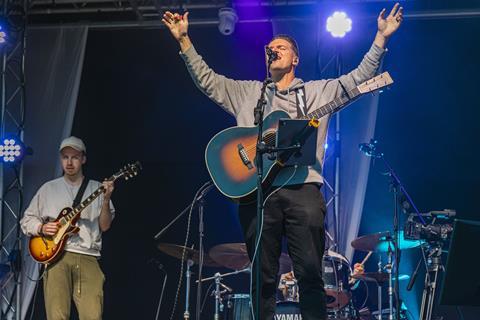 Worship will be led by Matt Beckingham, and we'll also have music and entertainment from the award-winning EAGA Gospel Choir, Riding Lights Theatre Company, Our Atlantic Roots and many more.
Alongside our main programme of activities, Cliff Festival offers age-specific venues for children, teenagers, and young adults as well as opportunities for people of all ages to gather in worship and learning. Cliff Festival prides itself on being an affordable Christian festival – weekend tickets start from £42, and entry is completely free for under-18s.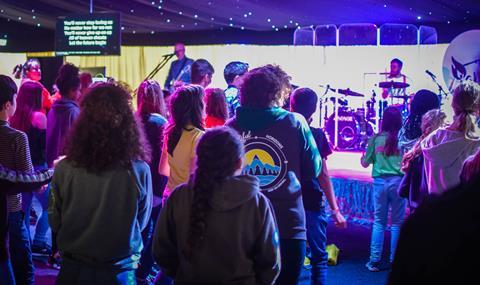 We're excited to explore what participation in God's work of restoration looks like for us as individuals, families, churches, and communities. We invite you to join us for Cliff Festival 2023: Eden Restored, at Cliff College in Derbyshire from 26-29 May. Book online at www.cliffcollege.ac.uk/festival.