Josh is the host of the 'Cathedral Music' podcast, a platform that reviews the most creatively exciting Christian music.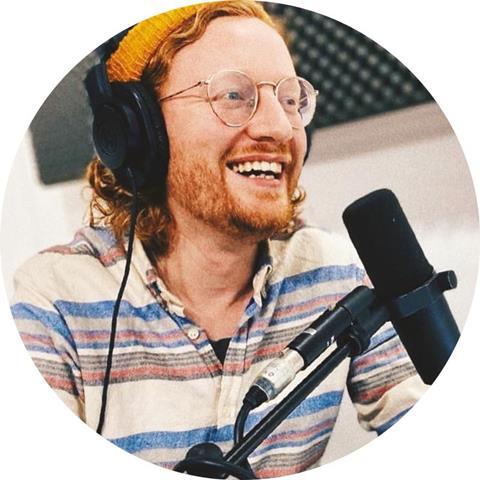 2021 was a stellar year for Christian music, with a multitude of tracks released that could just as easily have found a home on the dance floor of a nightclub as a worship night or local church event. Putting together the 'Cathedral Music' podcast each month, we get to review all of the hottest tracks, interview industry-leading artists and have a load of fun along the way. It's a great place to discover the most exciting, boundary-breaking, Christ-inspired music. Here are a few of our favourite finds from the past twelve months.
'Lifetime' by IMRSQD
IMRSQD (pronounced 'I am rescued') has developed his own unique 'worship-rap' sound. Alongside long-time collaborator, Moflo Music, he has landed on a special sound that has caught the attention of the industry and resulted in the release of his album, Encantado, with Reach Records (Lecrae's label). It's full of huge tracks, of which 'Lifetime' is one of the biggest, with Nile Rogers inspired guitars, smooth vocals and a tasty hook in the chorus.
'Precious' by Mark Barlow
The musical genius Mark Barlow set the industry alight in 2019 with his record, Soul Hymns. This year he raised the bar again, taking things to another level with the follow-up album Hymns & Soul. The musical ingenuity, bravery and sense of adventure that Mark brings has made him a firm favourite with the 'Cathedral Music' team and listenership. 'Precious' is the first track from this record and every second of it is oozing with cool.
'Grow high' by Asha Elia
Asha Elia is one of the freshest sounds on the UK Christian R&B scene. Her distinct vocals and smooth beats have helped her carve out a path that is leading right to the top. Regardless of your religious persuasion, if you're a fan of R&B then I guarantee you will enjoy Asha's music. That being said, with tracks like 'Grow high' she puts her faith and social responsibility at the forefront of her music with messages that encourage others in their spiritual walk and to understand their value in God's eyes.