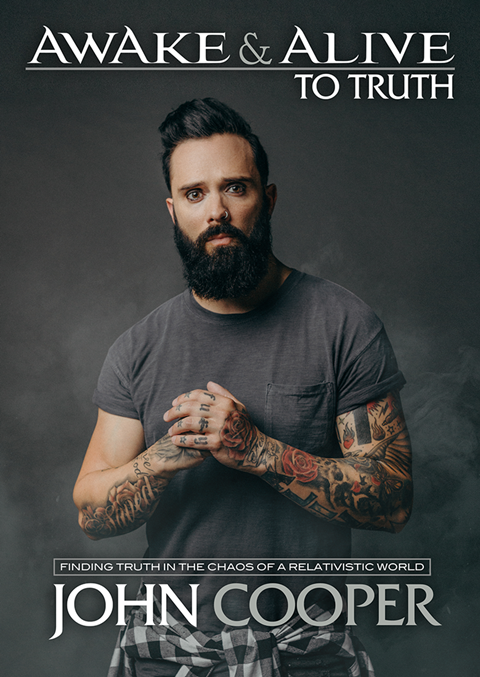 The frontman and bassist of the Christian hard-rock band Skillet has aimed this book at those who are confused about what is true.
John Cooper describes a culture driven by postmodernism, relativism and fake news, drawing attention to the dangers of identity politics and cancel culture. His response is to fervently reassert the reliability of living by biblical standards.
Unfortunately, he attempts to equate society's drive for equality with Marxism, and therefore ends up implicitly disparaging the gospel values of loving your neighbour as yourself, and the first being last.
Most of the book is a restating of basics that many Christians will already be very familiar with. The book's brevity (116 pages) and the abundance of exclamation marks are clues to his style.
Much of his thrust is a sanctified: "Just do it!", which could be paraphrased as: "Just trust in and live out the Bible, whatever you feel and whatever you see around you," but he fails to give reasons for the reliability of the Bible, admitting: "This book does not tackle the inherency [sic] of scripture."
While he is light on analysis, he is passionate about God's faithfulness and evangelistic about the rewards of living a Christian life.
The book will sit well on a Skillet merch table and help young Christians to establish their faith, but it is less likely to help those looking for a deeper engagement with the way that faith can interact with culture.


Derek Walker is an Oxford-based kitchen designer, Anglican Lay Minister and music lover, who blogs at walkerwords.wordpress.com