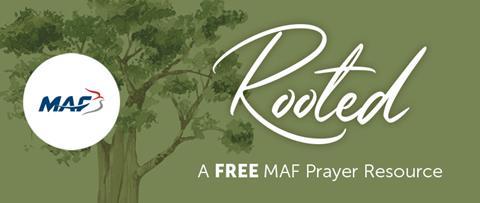 If you are reading this, it is very likely that you are a person of Christian faith, after all, you are reading a blog from the UK's leading Christian magazine. But I have a question:
Do you consider yourself a Christian?
I ask that because according to the 2021 Census - for the first time ever - fewer than half of people in England and Wales describe themselves as Christian. Now we can speculate as to why this number has fallen, but one aspect of the drop may well be around how we identify ourselves.
More and more people are laying down the phrase 'Christian' for something else - 'follower of Jesus' for example. Sadly, the behaviour of a few, often leaves people with an unsavoury view of Christianity. Social media trolling, political affiliations, and doomsday callers unwittingly create the perception of a bigoted, judgemental and hypocritical God.
That is not the Jesus I know, you?
The Jesus I know and want to represent is one of incredible grace and mercy. He is patient and kind, self-giving and gentle. He loves without measure. He heals and restores and completes. He is forever the lover of my soul. Holy and human, Jesus came so that we might have life and life in abundance. He challenged the religious and overturned corruption. He tore open the divide between us and God and defeated the power of the grave. He defended the weak, included the outcasts, raised up the overlooked and modelled a way of life that brought hope and light wherever He went.
Like Him
His invitation was and is – 'follow me'.
Throughout the Scriptures, we see that we are more than spectators, we are called to play our part. It's not just about what we believe, but what we do as a response to who we follow. Because believe it or not, people are watching. The question is, when they look at you, do they see Jesus?
A good place to start is in prayer. Jesus would often retreat to pray to His Father in heaven. It is in prayer that we become rooted in His ways, that we connect our hearts to His heart. That we allow Him to reveal and heal the hurt and dark places in our own souls, bringing forth greater light and mercy for others. It is in the secret place that we see Him and become like Him.
To help you, we have created a 10-day email prayer resource to guide and inspire you as you engage in greater depths of God peace and presence; such incredible attributes of Jesus Himself.
Sign up today and receive a confirmation email with all the information you need to take part. Your Rooted journey will begin the next day.
Perhaps together, we can reset perceptions of the term 'Christian', reflecting Jesus to everyone we meet.
Rev Victoria Fagg
Prayer Communications Leader, MAF UK
Sign up to the Rooted Prayer Resource here.