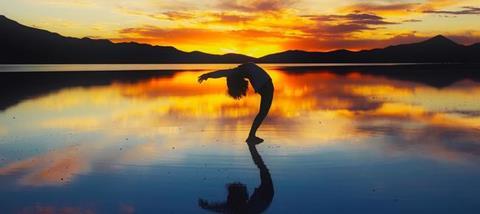 We are all so excited!
Our team led 160 people to Jesus, and 47 people received healing at the 'Wellbeing Mind, Body, Spirit' (MBS) fair earlier this month at the NEC Exhibition Centre in Birmingham.
We at Harvest Ministries set up a 'Spirit Cafe', offered free treatments such as 'prophetic words of wisdom' (we usually call this 'Spiritual readings'), 'dream interpretation', 'spiritual cleansing', 'peace treatment' and 'physical healing' and watched person after person leave our stall with hope, peace, and often pain free!
Testimonies
One lady who came in for a 'peace treatment' told us about the worries that she was carrying and how she felt like she had a fifty pound sack strapped to shoulders. We led her in a short prayer to give Jesus her worries, and make him responsible for the people in her life. Then we invited the Holy Spirit to come and lift her burdens. She literally bounced upwards and cried out with joy! She couldn't thank us enough, but it was Jesus who did the heavy lifting.
Then there was Alan who had arthritis in both knees, bilateral hearing aids and difficulty breathing. He left our stall healed of all three! He also left with Jesus as his new friend!
Another lady asked for a 'spiritual cleansing'. She handed her guilt and shame to Jesus. One of our team asked her why she was using a walking stick. She had fibromyalgia and was suffering with aches and pains everywhere. We led her to forgive others in her life, then prayed for healing in the name of Jesus. She walked out with a smile on her face - no longer needing her crutch!
Alla came to our stall with excruciating back pain. When we prayed for her, the pain suddenly disappeared. We told her the healing happened because Jesus is real and loves her. She cried and invited him into her life!
Spirit Cafe
We have been running our Spirit Cafes twice a month in our church building for the past four years - reaching people who are searching for spiritual realities and experiences. As a team we've introduce people to a genuine encounter with Jesus; to feel the power and presence of the Holy Spirit.
So many people are searching for God, but are looking in all of the wrong places.
In our experience most people don't think the Church has much to offer in the way of real experiences with God. Our goal is to re-present him, a father who really loves us - and have people make decisions about including him in their life, based on authentic, loving, powerful encounters.
508 people came through our stall at the NEC over the weekend. Our team of 25 people, from eleven different churches served them faithfully. We were all tired at the end, but overjoyed at what we were a part of as person after person was introduced to a loving God.
We have a growing, international network of Spirit Cafes - all seeing amazing similar results. They all report back just how fulfilling and exciting it is to work together, watching people healed, and meet Jesus, regularly.
It really is harvest time, and we are thrilled to be involved. As Christians, it is time for us to partner with the Holy Spirit and find all those the father is seeking.
Lori Arnott Lawlor is the pastor of Harvest Ministries
Click here to request a free copy of Premier Christianity magazine