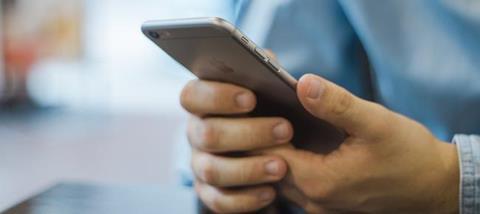 Have you noticed how the Bible verses which people retweet or share on social media tend to reflect a more therapeutic approach to life and faith?
This isn't surprising since Christianity is all about living life to the full. Healing, wholeness and the Bible go hand in hand. Ignatius of Antioch called Christian faith "the cure of sick souls", "the medicine of immortality". Of course, that's a good message to share about Christianity. It is also good "clickbait" in our age of social media to share these Bible verses which speak of the positive, healing influence of Christian faith.
But the tendency may have some unforeseen repercussions.
If everyone is tending to retweet and share verses such as Philippians 4:8 ("whatever is true, whatever is noble, whatever is right, whatever is pure…") or Colossians 3:23 ("Whatever you do, work at it with all your heart") or Jeremiah 29:11 ("For I know the plans I have for you…"), then they are tending not to retweet what we might call propositional texts – verses which set out what God has done for us; how we are saved; the power of the cross.
One result is that the internet is populated with therapeutic texts rather than propositional texts. Could this result in people thinking the Bible is more about therapy than about God sending his son to die for us?
In the United States, you are much more likely to bump into the therapeutic Jeremiah 29:11 rather than the propositional John 3:16 – as this charts from Google Trends show – and note how most states apart from Utah exhibit this tendency:
When I first started researching this my colleague Bex Lewis asked whether there was any overlap between the Bible Apps and websites' "Verse of the Day" features and this trend.
At first, I thought that this was unlikely since they would follow an annual pattern linked to the Church year. However, many don't.
In some of the research I did, I found the very same tendency towards therapeutic texts rather than propositional texts in one of the most popular verse of the day streams. Over five months, nine of the ten "verses of the day" most engaged were all therapeutic.
When I did some exploration into this, I was surprised to find that the lists tended to be developed "on the hoof" with little intentionality – so it was not uncommon to find texts completely unrelated to Christmas being used on December 25th. Moreover, I since learned at an academic conference in the States that often providers have moved to a data-centric model, populating their verse of the day lists with those verses most tweeted or shared by the user community. So these apps and websites are not selecting the verses themselves. They're merely reflecting back to us these 'feel-good' Bible verses which users tend to share.
All this creates a therapeutic filter bubble – feeding therapeutic verses into a medium already filled with therapeutic verses.
Because we are all wrapped up in the social media filter bubbles of retweets, shares and likes, our experience of the Bible online is often dictated by what works as clickbait rather than doctrine. Does this mean that we lose out on doctrinal or propositional input into our Bible reading online? And should we do something about putting more propositional Christianity out there into the media, or will we find it simply lands on deaf ears, blind eyes and dead screens?
Dr Pete Phillips is director of the CODEC Research Centre at Durham University. With a PhD in John's Gospel and many years' experience of teaching and researching the New Testament, Pete now explores the interface between all things digital and theological. He is the author of Engaging the Word (BRF) and The pixelated text Hear him at this year's Premier Digital Conference and discover a world of advice, ideas, insight and guidance to help you communicate credibly and effectively online. For more information visit premierdigital.info/conference
SPECIAL: Subscribe to Premier Christianity magazine for HALF PRICE (limited offer)