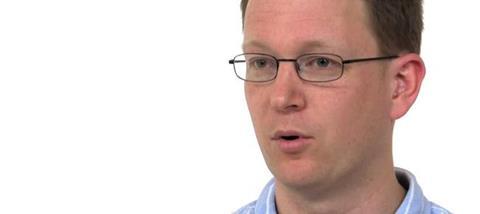 Historic days are hard to call - especially on the day itself - but today may have been one in the life of the Church of England.
After the 2013 publication of the Pilling Report that called for significant changes in the Church's teaching and practice on same-sex sexual relationships, and following three years of "shared conversations" on human sexuality, our national church has reaffirmed her historic commitment to marriage being between a man and a woman. It has also ruled out the provision of any official services that would undermine this Christian understanding.
As a gay or same-sex attracted Anglican I, perhaps surprisingly, welcome the House of Bishops' statement that they want to hold true to Jesus' teaching on sex and marriage (hear Christ in action in Matthew 19:4-6). After taking part in all three stages of the "shared conversation" process I had feared that the leaders of my denomination were increasingly out of sync with Jesus, centuries of church tradition and the majority of Christians on the planet when it comes to sexual ethics.
If today's report is to be believed (and the proof will be in the pudding), I was wrong. I need to thank the vast majority of the Church of England's leadership for not abandoning me in my commitment to live a rich single life as a same-sex attracted child of God – as they, and Jesus, have consistently called me to. I am delighted to be able to continue to do this in the Church into which I was baptised, confirmed and now serve as a lay pastor and General Synod member.
Going forward the Living Out charity I'm part of will be continuing to do all we can to help the Anglican Church (and all other denominations and churches that hold to biblical sexual ethics) encourage all people, whatever their sexuality, to follow Jesus and serve his people.
I am so grateful that my homosexuality has not stopped me meeting with Jesus each week, and serving in leadership, in an Anglican Church context.
I am so grateful that my homosexuality has not stopped me meeting with Jesus each week, and serving in leadership, in an Anglican Church context. We want to join the House of Bishops' in their call for all our churches to welcome everyone and to change the tone of our communication that has so often driven the LGBT community away from our doors. Our LOCAL Courses, taking place in regional centres throughout 2017, challenge church leadership teams to do all they can to make their own local church genuinely biblically inclusive of all.
We're also keen to partner with the Church of England in drawing up teaching documents that communicate and apply Christian sexual ethics in a way that connects with our contemporary society. Today's report highlights the need for this and anyone working with younger generations will know of our desperate need to communicate a better story when it comes to God, sex and human flourishing.
Thankfully the Anglican Church contains some of the best thinkers and communicators in this area (Professor Glynn Harrison's book A Better Story is the best recent example). But we'll also benefit from listening to the contributions from Roman Catholic theologians like Christopher West who are translating John Paul II's Theology of the Body for the young people of today. We'll also need to keep reminding ourselves that this is not the first time the Christian Church has sought to articulate and live a sexual ethic in complete opposition to the society around it (read 1 Corinthians!).
But in the midst of all this exciting potential I want to pause and remember those who will not be delighted by all of the above. For gay friends I have listened to and wept with – but who share a very different perspective to me – and who are feeling desperately disappointed by today's report. Please join me in praying for them on this – potentially – historic day.
Ed Shaw is the pastor of Emmanuel City Centre in Bristol, a member of the General Synod of the Church of England and part of the editorial team livingout.org
Click here to read an alternative point of view on today's statement from Jayne Ozanne