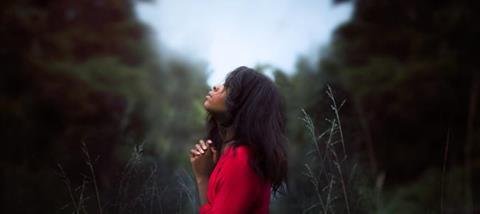 "Why did you let this happen?"
If we're honest, most of us have cried this, or something like it, to God at some point in our lives. Yes, we can repeat that "we know that in all things God works for the good of those who love him, who have been called according to his purpose" (Romans 8:28), but sometimes there are things that just don't seem good no matter which way we look at them.
As we pray through these areas of loss, lack or longing that burden our hearts, we usually pray for God to change the situation. Restore that which was lost, provide what we lack, give us what we long for. He is a God of miracles and wonders and abundant generosity, and there are many examples through scripture and Christian history of God bringing specific responses to these prayers. But there are also times when his answer is to withhold what we want, and give us instead what we really need.
Take the story of Job. Job was a godly, upright man. God had blessed him lavishly, and he served God with all his heart. Then one day, out of the blue, Job received word that all his livestock, all his children and most of his servants had been captured or killed. Soon after, Job himself developed painful sores all over his body. Although he accepted that God was well within his rights to give him bad things as well as good things, Job did want an explanation. What had he done to make God treat him this way? (See Job 32:35-37.)
When God finally speaks, in chapter 38, he doesn't give any answers, but instead poses a list of questions: "Where were you when I laid the earth's foundation?…What is the way to the abode of light? And where does darkness reside?…Do you give the horse its strength or clothe its neck with a flowing mane?" (Job 38:4, 19; 39:19-20).
The point was to remind Job of God's incredible power, authority and creativity. Job asked himself: Why is this happening? and God's answer, effectively, was: "I am amazing!"
Hopping over to the New Testament we find the story of Lazarus and his sisters. In John 11 we read that Mary and Martha sent for Jesus when Lazarus was sick, but Jesus delayed in coming. And we are told that this was a very deliberate choice: "Now Jesus loved Martha and her sister and Lazarus. So when he heard that Lazarus was sick, he stayed where he was two more days, and then he said to his disciples, 'Let us go back to Judea'" (John 11:5-7). By the time they arrived, Lazarus was dead and buried.
When they came out to meet Jesus, both of the grieving sisters in turn greeted him with the same words: "Lord, if you had been here, my brother would not have died" (John 11:21, 32). In other words: You've let us down. You had the power to fix this and you didn't. Jesus didn't rebuke them for their honest, hurt responses. Nor did he explain himself. Instead, as he had done with Job, he revealed something of himself to them.
With Martha he engaged intellectually and theologically. He told her that her brother would rise again. And when Martha affirmed that she believed in the resurrection of believers at the end of time (v 24), Jesus declared: "I am the resurrection and the life … Do you believe this?" (vv 25-26, emphasis my own).
It was a big claim! Yet with great faith and deep insight, Martha answered: "Yes, Lord … I believe that you are the Messiah, the Son of God, who is to come into the world" (v 27). Had she ever really thought that through before? It's entirely possible that she hadn't until she was pushed to dig deep and decide who she thought Jesus was.
With Mary, on the other hand, Jesus engaged emotionally: "When Jesus saw her weeping, and the Jews who had come along with her also weeping, he was deeply moved in spirit and troubled…Jesus wept" (v 33, 35).
To Martha the answer to the question Why didn't you help? was: "I am". To Mary it was: "I care".
We know from elsewhere in the gospels that Jesus was perfectly capable of healing people from a distance. This hanging back and declining to act was an act of love. Why? Because it gave his beloved children an opportunity to dig deeper, discover new truths about him and to find that whatever the eventual outcome, he is the God we need.
Jennie Pollock is a writer, editor and speaker. Her first book, If Only: Finding joyful contentment in the face of lack and longing (The Good Book Company) is available now.
Premier Christianity is committed to publishing a variety of opinion pieces from across the UK Church. The views expressed on our blog do not necessarily represent those of the publisher.