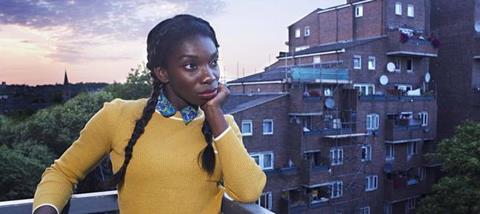 America now has a plethora of high-profile black women showrunners; Gina Prince-Byhtewood, Shonda Rhimes, Courtney Kemp-Agboh, Misha Green and Mara Brock Akil.
Desperate to see any representations of myself on TV, I became acquainted with these writers' work. I tune in weekly to see Olivia Pope in Scandal, Mary Jane Paul in Being Mary Jane, Tasha in Power and, most recently, Molly and Issa in Insecure and while they did nothing to address my Britishness, they made me know that my race, my blackness was valuable, urgent and desired somewhere, if not in the country I call home.
While Britain also has a similarly never-ending stream of talented black women writers, its TV industry has been unable to replicate the American model. Black British women writers for a time were forced to create and fund our own positive representations of black British womanhood online.
I wrote, directed and produced a web series called Dear Jesus, Delia-Rene Donaldson and Baby Isako wrote Venus Vs Mars, Katrina Smith-Jackson wrote Shrink, Cecile Emeke created Ackee & Saltfish, Monique Needham created Housemates, Waiki Harnais wrote, directed and produced Life of Hers (this list is almost inexhaustible) and for a while it felt as though the TV industry was ignoring us and if they did pay attention we did not receive the development budgets necessary to transcend the digital space and compete with our counterparts in the TV landscape.
Then suddenly Chewing Gum appeared on our screens late 2015. The E4 show boasted Michaela Coel as writer, director and executive producer, presenting a comedic vision of Black British womanhood that hadn't been seen on British TV since Jocelyn Essien's Little Miss Jocelyn almost a decade ago.
The story of Tracey, her pious sister Cynthia (played by the incomparable Susan Wokoma), her sexually liberated best friend Candice and their adventures on their east London estate as Tracey went about trying to lose her virginity were instantly popular because they were relatable. Tracey's inability to reconcile her religion and her worldly desires is a challenge I as a Christian woman know all too well.
Through comedy, Tracey's crises of faith helped remind me that I'm not alone on this journey. Coel's storytelling and the centring of two dark skinned black women in the narrative was refreshing as it gloried in the mundanity of inner city life, highlighted the sharp corners of simple interactions and pushed comedic boundaries reminding the world, through the Netflix acquisition of the multi BAFTA award winning show, that Black British women not only existed but that we were funny, talented and investing in us reaped great rewards.
"Do not despise the days of simple beginnings"
Watching Michaela Coel's rise reminds me of two scriptures; "the stone the builder rejected has become the corner stone" (Psalms 118:22) and "do not despise the days of simple beginnings" (Zechariah 4:10).
It would be easy to believe Michaela Coel came out of nowhere and achieved this great feat. Like myself and all the Black British women writers I mentioned, Coel started small and steady believing in her dream, she toured the country with her one woman play Chewing Gum Dreams and garnered the attention of production company Retort. In the same way HBO developed Issa Rae's web series Misadventures of an Awkward Black Girl to create Insecure, Channel 4's E4 helped turn Chewing Gum Dreams into the series Chewing Gum we all grew to love and will now sorely miss.
Coel has become the corner stone, the one Black British women can all look to knowing our work is not in vain, that our voices are important and while we might have known rejection we now have a blueprint with which to upend the status quo and claim our rightful seats at the table. I am devastated Chewing Gum has come to an end, but hopeful for what its existence means for underrepresented voices in Britain.
Danielle Dash is the 28 year-old award winning creator of web series Dear Jesus and The Alexis Show. She writes about race, gender and popular culture on her website danielledash.com and works as a development executive in television comedy and drama.