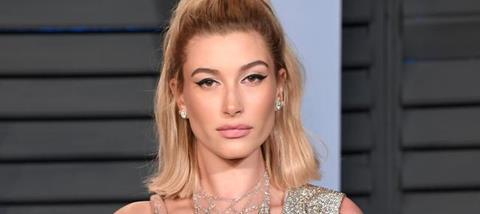 In the UK it is rare for a celebrity to speak out about their relationship with God, and even in the States where the majority of the population identifies as Christian, many celebrities avoid mentioning of their faith, except for the occasional thank you to God at award ceremonies, before or after celebrating their agent, co-star and pet dog.
So when a pop icon announces his engagement to a Christian fashion model, telling his 101 million Instagram followers "Gods timing is perfect"- the world squints at their collective screens, re-reads their social feeds and asks: "Did he just say 'God'?"
Yes he did. In a sprawling (and understandably gushing) post announcing his engagement to American model Hailey Baldwin, Bieber also declared: "I promise to lead our family with honour and integrity letting Jesus through his Holy Spirit guide us in everything we do".
This proclamation of love and faith intertwined becomes less startling to the outside world when you consider the woman who now wears his ring. Hailey Baldwin is less of a household name than Bieber (not that hard!) and some may be more familiar with her father, the actor Stephen Baldwin, who starred in films such as The Usual Suspects.
But Hailey's star status is impressive in its own right. She boasts a generous 12.8 million followers on Instagram, has appeared on the covers of Elle, Wonderland, and the Sunday Times Style magazine. She has also walked the runway for the likes of Missoni and Dolce and Gabbana.
But among the pouting selfies and posed portraits of her feed, you will spy devotionals, prayers and bible verses. One reads: "Use me God, show me how to take who I am, who I want to be, and what I can do, and use it for a purpose greater than myself." It attracted 121,915 likes.
Another is simply a photograph of the Bible verse in Matthew 7 about not judging others, where she comments: "Criticising people for their faults knowing every human has faults is only doing a disservice to yourself." In a sea of memes, dancing cats and trolls, Baldwin's profession of faith is a stark and powerful life-raft. A reminder of faith amid the chaos.
In a 2016 interview with Teen Vogue Baldwin spoke of the belief behind her posts: "I was raised in church. I was brought up in that life, and I think that it's very important for everybody to be in touch with their spirituality and to have a relationship with God. Not everybody is going to believe in the God that I believe in, but it's something that I'm not afraid to share with people because I know how it inspires me — how it positively affects my life."
Baldwin and Bieber attend Hillsong Church together, an evangelical church which originated in Australia. Speaking of her church, Hailey said to Canadian magazine Fashion: "They're very geared toward young people and making it applicable to everyday life."
This church has been a big support to Baldwin during her whirlwind career, the madness of celebrity and the powerhouse that is the fashion industry.
Baldwin told Teen Vogue: "A lot of my closest friends, people that I trust the most, people that have been there for me the most are all people that are in my church and people that are kind of trying to guide me from the outside perspective. I think that's so big for me, because if you have everybody in the same industry as you doing the same thing as you, it's easy to get a little bit wrapped up and…lost."
Modern life is so filtered, curated and exaggerated, especially within the industry that Baldwin has chosen. But her faith and her church have clearly kept her strong, and she uses her celebrity status as a vehicle to communicate where this strength comes from.
Twitter may be littered with hashtags such as #blessed, but Baldwin's confirmation of the engagement to Bieber is less humble-brag and more plain humble: "Not sure what I did in life to deserve such happiness but I am so utterly grateful to God for giving me such an incredible person to share my life with! No words could ever express my gratitude."
Baldwin is proof that celebrities can care about more than red carpets and press conferences. As she continues to point her fans to a spiritual world, she reminds us God's always listening.
When Teen Vogue asked her what advice she would give to those struggling spiritually, she replied: "You'll find the path you're supposed to go on. You'll have your own journey regardless, but you're not just praying to nothing —ever in life. You're never just praying to a dark sky." In a world full of stars, Baldwin's faith makes her shine bright.
Hannah Cooper is an entertainment journalist
Click here to request a free copy of Premier Christianity magazine