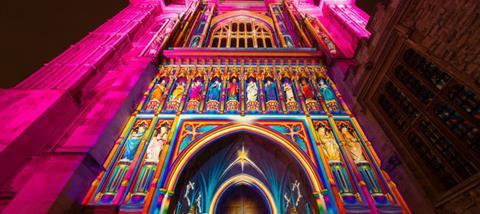 The façade of the building was turned multicoloured for the Lumiere London displays.
Light installations by 30 leading artists appeared across the capital during four nights in January.
In related news, it has been announced that the Abbey will play host to a Gucci fashion show in June. The reaction has been mixed with one reverend saying the church was 'selling its soul for a pair of trousers'.