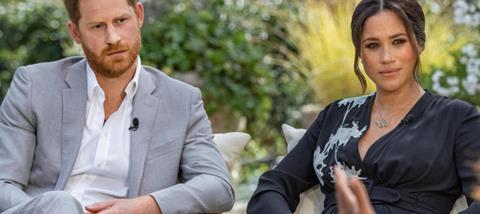 Yesterday evening, shortly before the Harry and Meghan interview aired, we published a blog on this page, entitled '5 reasons you shouldn't watch the Meghan and Harry interview'.
We have now removed this article and would like to unreservedly apologise for it, for the offence and hurt it has caused, and the damage it has done to the witness of Christians. We were wrong to publish it.
Although we initially only apologised for one phrase within the piece, we now understand the problems with the blog were far wider than one phrase. It was not a helpful piece of commentary, but instead has resulted in understandable anger and pain, especially for those who have experienced racism.
My own personal view on the Harry and Meghan interview can be read here: "7 lessons Christians can learn from Meghan and Harry's interview". While I know this cannot repair the damage already done, my hope is this new article will prove to be a much more helpful contribution to these issues than what was published before.
Last year I wrote an editorial entitled 'Why we're saying black lives matter', which included the words, "I've made some decisions. No more defensiveness. No more excuses. No more deflecting." I regret that I have not lived up to these words in the past 24 hours and ask forgiveness for all those who have been hurt by our actions as a magazine.
Sam Hailes
Editor
Premier Christianity magazine