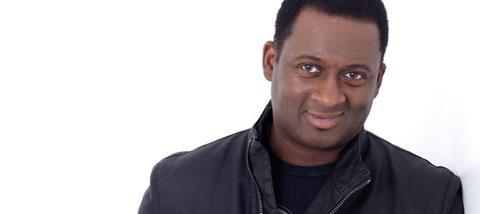 As a young man growing up in a black majority church in the UK, it was easy to be unaware of anything outside of my cultural community.
Born of Caribbean heritage, my parents were immigrants from Jamaica who had settled here in the early sixties. Although I experienced an amazing cosmopolitan mix that London brings in many areas of my life, in the Church world it was different. I only knew what God was doing in my denomination. Anything else was alien to me.
My first involvement in the wider Christian world was working with Graham Kendrick. I traveled the length and breadth of the UK, playing electric guitar in Graham's band. It was incredible and enlightening as I saw folks who didn't look like me nevertheless have the same experience of God that I had. I realised the message of salvation really does work for everyone - it wasn't just for folks from the Caribbean!
Our band was multicultural, with musicians from different heritages and walks of life coming together to create this music that everyone was engaging with. We gathered with different skills and abilities but came together to interpret the music in our own way, while still being conscious of how every note and beat would impact the dynamics of the overall sound.
Heaven on earth
During this time, I saw in the Bible two stories about worship and unity which intrigued me. One was the Tower of Babel - where unity became the driving force to build a tower to reach heaven. This was an intentional act of many people coming together to create something that would be a monument to themselves. God confounded that project! History is littered with nations rising up in unity in an attempt to prove themselves greater than the creator.
The second act of intentional unity I saw was very different. The people of Israel came together in unity to construct a magnificent temple for God's glory. And what happened? It was visited by God in such a profound way that his presence became tangible (1 Kings 8:10-11).
This second story stirred up a passion in me for a glimpse of heaven on earth. A glimpse of believers coming together in unity and seeing God's glory fall.
We have the opportunity as a body of believers to intentionally create places of unity as a sign to the world of God's greatness (not our own greatness, like in Babel). This will require us stepping beyond our own cultural expressions of Christianity and seeing ourselves as part of the much bigger tapestry of God's plan for every believer in every denomination and nation.
I realised the word 'unity' is not the same as 'uniformity' where we do the same thing the same way! We do not need all our worship songs to sound the same, but we do need to be united in our message. We must build kingdom relationships and kingdom altars where we bring our worship together before our God and he comes and affirms us.
Jesus said, "The world will know you my disciples because of the Love you have for one another". The key to the free flowing power of God's love in this generation may be hidden in our intentionality to truly love one another.
We have the opportunity as a body of believers to intentionally create places of unity as a sign to the world of God's greatness
Acts 2 records the disciples were "praising God" and that God "added to their number daily those who were being saved." Unity and worship have great power to change our world.
It's been many years since I was touring with Graham Kendrick. But today my mission continues to be to bring Revival to our nation - Revival in unity, Revival to the Church, Revival in our homes, Revival on our streets. Revival in every sphere of influence!
That's why over the past decade I've been involved in The Renewal - an event which brings worshipers from different backgrounds, ages and denominations together in unity to praise God. We've invited representatives of a whole host of different church streams to come and lead us in worship - from Hillsong London, Lara Martin and Graham Kendrick to Mark Beswick, Doug Williams and Madeleine Kerzner. We aren't interested in uniformity in our expressions of worship. But we do want unity. We're celebrating our 10th year next weekend - I'd love to see you there.
Noel Robinson is an international worship leader, music pastor, songwriter and producer who is passionate about worship, intercession and unity.
Find out more about Kingdom Worship Movement's The Renewal event at kingdomworshipmovement.com
Hear more from Noel Robinson on Premier Gospel from 3pm on Tuesday 30th April