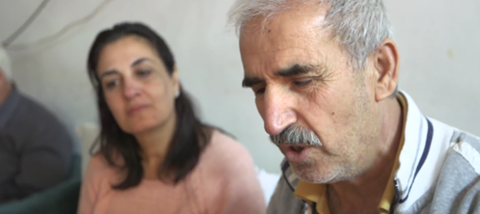 Everyday in his modest home in Amman, Jordan, Fadhil holds a solar powered audio Bible called a Navigator
More than 116,000 Navigators in 25 different languages have been distributed by Dr Michael Youseff's ministry Leading The Way. These audio Bibles are now being used in some of the most remote regions of the world.
The organisation were astonished to learn how Fadhil has used the device to memorise 87 chapters of the Bible.
As LTW's partner Ron Hughes explains in the below video, it's a reminder how God doesn't choose to reveal himself through the mighty, the powerful and the rich. God chooses to reveal himself through the poor and the humble.
For more information about the Navigator, visit uk.ltw.org
SPECIAL: Subscribe to Premier Christianity magazine for HALF PRICE (limited offer)