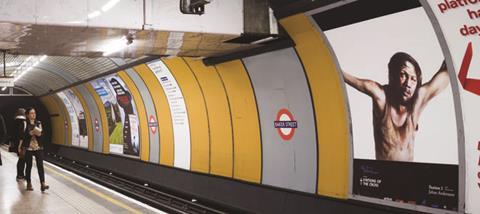 Works by 20 artists will be on display in the church until Easter, with selected works also portrayed on billboards at major stations.
Johan Andersson's 'Station 1' shows Jesus condemned to death. 'I wanted to show the reality of what happened – the grit, the sweat, the fear,' he told Premier Christianity. 'This is by far the most emotional experience I have ever had with a painting.'
The exhibition, curated by Art Below founder Ben Moore, is in support of the Missing Tom fund, a charity set up to aid the search for his brother Tom who has been missing for ten years.