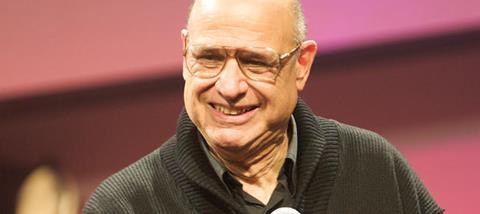 In a blog on his website, the American said that 'countless hours of prayer, study, conversation and emotional turmoil' have brought him to a place where he's ready to speak up for gay people in the Church.
In a big move away from his previous traditional stance on the issue, he says spending time with same-sex couples has allowed him to rethink.
He said: 'Our friendships with these couples have helped me understand how important it is for the exclusion and disapproval of their unions by the Christian community to end.'
He also criticised Christians who try to 'cure' gay people.
'I am old enough to remember when we in the Church made strong biblical cases for keeping women out of teaching roles in the Church, and when divorced and remarried people often were excluded from fellowship altogether on the basis of scripture. Not long before that, some Christians even made biblical cases supporting slavery. Many of those people were sincere believers, but most of us now agree that they were wrong. I am afraid we are making the same kind of mistake again, which is why I am speaking out.'
Writing on the Premier Christianity blog, Rev Dr Ian Paul said he was 'saddened' by Campolo's change of heart.
He continues: 'This is not about being made "straight" or "gay", but about being made holy – and for the vision of what that looks like, we need to turn to Scripture and allow our understanding to be shaped by it.'