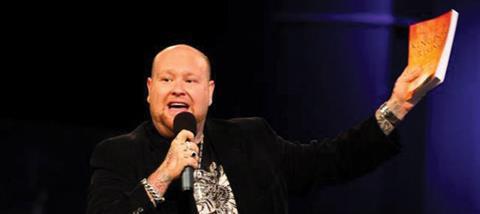 In 2008 Bentley gained international attention when he led a series of meetings in Florida which drew thousands of people and came to be known as the Lakeland Outpouring. But his reputation was damaged after the break-up of his marriage and other allegations about his private life.
Bentley underwent a 'restoration' period under the umbrella of US pastor Rick Joyner's ministry. He also repented on God TV which is currently broadcasting the South African meetings.
Christian commentator Rev Peter Ould says there are outstanding issues with Bentley's ministry. 'It's sad to see that God TV is so quick to put Todd Bentley back on our screens,' he told Christianity magazine, 'but it's not surprising given the eagerness ofsome Christians to latch onto anybody who claims to move in the miraculous.'
Ould added that serious questions need to be asked about Bentley's 'deeply disturbing' claims to receive revelations from an angel and his association with the controversial Manifest Sons of God movement.
A statement on the God TV website defends its decision, adding the channel was obeying 'the instruction of the Holy Spirit'
Footballer Wayne Rooney appears to be enjoying Bentley's preaching. On 22nd May he tweeted Bentley: 'Watching from the UK. Very powerful and touching'