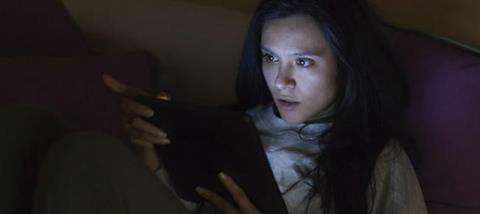 Writing in the Telegraph, Moreton refers to the tragic death of 13-year-old Chevonea Kendall-Bryan. She fell from a balcony while arguing with a boy she'd been pressured into performing a sex act on. He'd shared a phone clip of the act with his friend, a practice commonly known as 'sexting'
Moreton quotes the psychologist Steve Biddulph who says, 'never before has girlhood been under such a sustained assault ? from ads, alcohol marketing, girls' magazines, sexually explicit TV programmes and the hard pornography that is regularly accessed in so many teenager's bedrooms.'
Ruth Bennett, spokesperson for Christian agency Youthscape, agrees that today's young people face enormous pressure to be something they're too young to be.
She told Christianity magazine, 'The pressure not only to wear, dance and speak in an increasingly sexualised manner, but to act a certain way is a constant threat to their innocence and the nature of our society as a whole.
'If we want to grow mature, responsible, hardworking adults, we need to allow teenagers the space to develop at their own rate, without forcing prematurely adult influences upon them. There is no one group who can take the blame for this, but there are lots of industries and organisations who could implement small changes that would add up to a bigger picture in order to make a difference.'
One of Youthscape's projects ? Romance Academy ? is tackling the issue head-on. Romance Academy spokesperson Andrea Boden, said 'We do a roadshow for parents called 'Let's Talk About Sex' where we cover some of the external and internal pressures that young people are up against. Parents do need to be aware and install software on mobile devices and computers that help block content.
'But we also talk a lot about how often in Christian culture there's just silence or shame when it comes to the topic of sexuality with young people and we need to be filling it with different content.
'Why should culture and the media teach young people them about sexuality? We need to be the ones to own this topic.'
Romance Academy will be among several organisations taking part at the Watford Elim Candyshop Sex and Relationship conference in May this year.
For more information visit candyshopevent.com