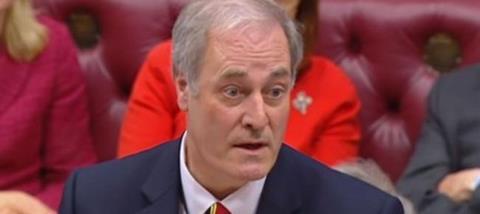 Being on time for appointments is a sign of courteous consideration for the other people with whom we come into contact with.
Yesterday the House of Lords were shocked by a Minister resigning for being just two minutes late.
Lord Bates is a Minister at the Treasury and the Department of International Development, roles he fills without salary. The Christian peer was due to answer a question from Baroness Lister and the Conservative Whip, Lord Lester, had to answer on his behalf.
Lord Bates offered his apology for being late and said, "I am thoroughly ashamed at not being in my place and therefore I shall be offering my resignation to the Prime Minister. During the five years of which it has been my privilege to answer questions from this despatch box on behalf of the Government I have always believed that we rise to the highest possible standards of courtesy and respect in responding on behalf of the Government to the legitimate questions of the legislature." He then left the chamber as other Peers sought to stop him.
His lateness was a consequence of a timetable change. The Lords were debating the second reading of the European Union (Withdrawal) Bill and so many Peers wanted to speak that the House met at 10am rather than 3pm.
Lord Bates seems to have forgotten and expected questions to start at 3:02pm (allowing time for prayers first). But prayers had actually already been said at 10am that morning, meaning business would begin at 3pm exactly.
The Labour Peer, Baroness Smith, said Lord Bates did not need to resign for what she called a "minor discourtesy". Instead, all that was needed was an apology which he had already made.
So was it the right decision? Well, perhaps not. His resignation was refused and the Prime Minister's spokesperson said "As a hardworking and diligent minister, it is typical of his approach that he takes his responsibilities to Parliament so seriously. He has received support from across the House and we are pleased that he has decided to continue in his important roles."
It might help to understand Lord Bates response to his mistake to know that he is a committed Christian. Before the 2012 London Olympics he walked nearly 2000 miles from Mount Olympus to the Stratford Olympic arena to promote the Olympic Truce for peoples and nations at war.
In 2016 he walked from Buenos Aires to Rio before the Olympic Games there and raised £250,000 in sponsorship for UNICEF. He obviously takes his faith very seriously.
This news begs the question - how seriously do I take my faith in the way I show respect to other people? For Lord Bates, showing courtesy and respect to his colleagues and ultimately the wider public is of utmost importance.
It may not be a popular viewpoint, but being late in general does show a lack of respect (unless caused by factors beyond one's control). It implies our lives and our business is more important than those whom we are meeting - whether they're our colleagues, our friends or our family.
St Peter urges us to "show proper respect to everyone: Love the brotherhood of believers, fear God, honour the King"
Michael Bates takes that seriously. Perhaps we should too.
Click here for a free sample copy of Premier Christianity magazine