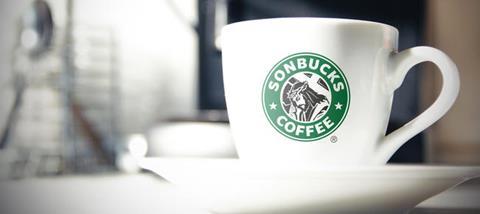 Opening a Christian coffee shop is not a novel idea. For years churches around the world have responded to Jesus' challenge to connect with their community by laying out chairs and tables in an informal style and serving hot cups of caffeine with a slice of cake. From church halls to purposebuilt spaces, thimbles of indistinguishable hot liquid to huge slices of cake, café-style services to independently run coffee shops, the Church's relationship with the coffee shop has been a long and varied one with mixed results.
From a missional perspective, the coffee shop has a lot to teach us about community and creating hospitable spaces, especially when you consider how many people enjoy going out for coffee compared with those who enjoy going to church. When I'm baking in StoryHouse, I love listening to the chorus of voices sharing stories over coffee with the sound of conversation inspiring my prayers as I make salted caramel brownies. But I believe coffee shops can do more than just offer a space for people to gather, and more than just an addition to a church's outreach programme; they have the potential to become a Third Space.
Rather than focusing our evangelistic efforts on bringing people back into the church building and existing church culture, Third Space evangelism is a missional movement away from church towards others, followed by a movement with those you meet towards something that is new for both of you. We established StoryHouse with a vision to create a Third Space, a coffee shop that meets people in a space where they feel comfortable, in order to explore Jesus together, creating a new and relevant expression of Church along the way.
Our first challenge was to create somewhere people wanted to spend time. We spent 18 months researching and planning an exceptional Third Space, creating somewhere 18-30s would actually want to hang out in, but also enabling us to contribute to our town centre's redevelopment with a good business model. We didn't want to bring another Holy Grounds, Jehovah Java or Sonbucks into the world, instead we took our inspiration from high street independent coffee shops with guidance from Kahaila in London and the Tubestation in Polzeath who have successfully combined church and coffee without compromising on either.
Every decision we made from menu, branding, interior and staff were guided by both our faith and our missional objective; we even created the new job title of Barista Evangelist. But from first glance you would not know we are Christians. We're not ashamed of the gospel. The lack of worship music, or posters featuring Bible verses and kittens, has not affected the quality or frequency of our gospel conversations. As one transgender customer said to me, she never would have walked in if she knew we were Christians, but now she loves coming to StoryHouse and getting to know us.
Christianity was never meant to be tied to one culture, yet often the Church's mission is more heavily influenced by Church culture than the community it's trying to reach. We started StoryHouse because we love coffee, cake and Jesus, and we wanted to explore what that combination could look like where we live, casting off the inherited Christian culture we came from and choosing to walk towards Jesus with those who are gathered around us. And we're only just beginning to discover what this might look like.
Lizzie Lowrie is a local mission leader in Liverpool and runs a coffee shop and micro bakery called StoryHouse. storyhouse.community @storyhousecommunity