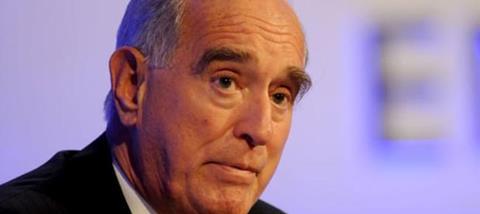 I wonder how many people, apart from his friends, would have recognised the name Brian Mawhinney when his death was announced this past weekend He was an exceptional man and deserves to be remembered with respect.
Brian was best known for serving as Tory party chairman from 1995 to 1997 under John Major's government. He was later made a Life Peer and took his seat in the House of Lords as Lord Mawhinney of Peterborough.
In a statement, his family said: "His death brings an end to a life dedicated to public service and rooted in an unwavering Christian faith. He was a much-loved husband, father and grandfather and a friend to many. He will be much missed."
Brian was an Ulster man, born in Belfast in 1940. He was academically bright, gaining a PhD in radiation physics. In 1974 his ambitions turned to politics. He won the Peterborough seat in 1979 and remained their MP for almost two decades. As a backbencher he campaigned against pornography and indecent displays in public places. He also campaigned against smoking and sometimes argued that those whose lifestyles made them sick should pay for their own health care.
His ability was soon recognised and he received many promotions, becoming Minister of State at the Department of Health, and entering the Cabinet two years later as Transport Secretary. In 1996 John Major made him Chairman of the Conservative Party with responsibility for planning the imminent election campaign.
But that is only half of this good man's life. He was also a strong family man, married to his wife Betty, whom he met while working in America, and father to two sons and a daughter. He was a keen supporter of Peterborough United and in 2003 he was appointed Chairman of the Football League. In that role he oversaw a re-organisation of the league structure, renaming the old Division One as the Championship. In 2004 he introduced the "fit and proper person" test for ownership of a football club and tightened financial regulations for clubs in the League.
Brian wrote two autobiographical books. The first, In the Firing Line carries introductions by former Prime Minister, John Major, and Clive Calver, the former Director of the Evangelical Alliance, which reflects how his Christian faith was not dimmed by being in offices of political power. His second book, Just a Simple Belfast Boy was written with his ten grandchildren in mind to help them understand their grandfather. Both books reflect the essential decency of the author whom I shall remember with respect and brotherly affection.
Brian was a deeply committed Christian, active in the Conservative Christian Fellowship, president of Christians in Sport and for five years a member of the Church of England's General Synod. He was also an active supporter of Premier. He will be missed by his friends, myself included.
Enjoyed that? Get more articles covering news, culture, faith and apologetics in every print issue of Premier Christianity magazine. Subscribe now