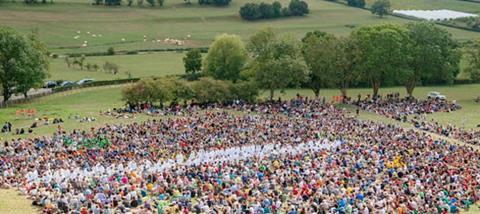 If you're anything like me, you probably associate monasteries with studious men and damp cloisters – a situation which could only be redeemed by the arrival of Sean Connery.
But at a time when 'aspiration' is narrowly defined by the desire for material wealth and social status, one of the joys of being a Christian consists in doing things which don't make much sense to anybody else.
And so it was. On Saturday 8th August, without any real expectations, I set off on a coach journey from Victoria to spend a week at the Taizé Community in France.
Founded by Brother Roger in 1940, the Taizé Community consists of over a hundred brothers of various denominations from all over the world. Located in Burgundy, it exists as a 'parable of community', has been endorsed by Rowan Williams, and welcomes tens of thousands of young visitors every year.
Friends and family of course thought the decision to go on the trip (on the recommendation of a vicar at a local church) was bizarre – even more bizarre than 'that time I did Alpha' - and by the end of the second day, I myself was wondering what I had been thinking. As a recent Christian who continues to find some of the more self-confident traditions of worship a bit 'full on', it was disconcerting to be so suddenly thrust into the midst of so many monks. But Taizé, as I discovered, is a very special place, and it soon began to go to work on me.
To begin with, the atmosphere is remarkably open and informal, and although there is a respectful interface between monks and visitors inside the church building, there is as much irreverence as you might expect from a crowd of young people camping together outside - spot the Poles singing 'Don't Stop Me Now'.
Otherwise the style of worship, consisting of simple chants and periods of silence, is very easy-going, and if anything ever does get too much you can always head off for a walk in the French countryside, finding moments of stillness while watching the sun rise and fall over the green hills around you.
The week I spent was actually, I should say, a unique week for Taizé - a 'Gathering for a New Solidarity' commemorating the 75th anniversary of the community. There were daily workshops on topics ranging from the unconditional living wage, to global poverty and climate change, and it was encouraging to discuss issues of social justice and environmentalism with so many young Christians.
Indeed overall I found the Taizé experience, the simple teaching and thrice-daily rhythm of worship, profoundly refreshing and insightful. In a crowd of almost four thousand - mostly Europeans - my only frustration was that there were fewer than fifty people from the UK. What is the matter with us British?! I highly recommend a week at Taizé, and hope to spread the word. There is even a gathering planned in Valencia this December.