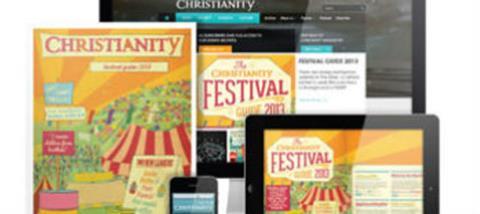 As you flick and scroll through the following articles, features and regulars, you'll be treated to the same great content as you find in the paper version of the magazine, with a few added audio and video pieces.
Some articles contain web links to allow you to read more on a certain issue or subject - currently they're not working straight from the app, but if you 'tap and hold' the link you can copy it into Safari. We hope to have this feature working properly soon. We're also holding back on our reviews section due to a problem with displaying images, and we're still perfecting our adverts and Jobsearch pages.
You might come across a few problems or bugs whilst using the app and you might have suggestions on how we can improve it. If you do, just click the i information button in the top-left to send us an email.
Our brand new website at christianitymagazine.co.uk will be launching very soon, and will give subscribers access from most devices to the full current edition and a rapidly expanding archive. Keep an eye on your inbox!
// @christianitymag