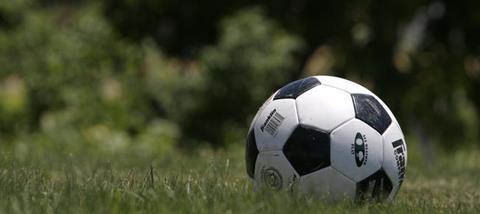 As a boy I was in love with poetry – not all that usual for a working class lad from Northolt.
I visited John Keats' house in Hampstead and learned his poems off by heart. I especially enjoyed: 'Beauty is truth, truth beauty / That is all Ye know on earth / And all ye need to know' from Ode on a Grecian Urn. I loved the wistful defense of all that is lovely. As an idealistic boy I clung to that in a world of the National Front, IRA bombings, skinheads, gay bashing and living in a town that was rough around the edges.
Out there somewhere is something beautiful.
Now I'm a lot older and wiser, I've ditched the idea that all that is beautiful is interior. I believe that God is the source of creativity and beauty and so I want to claim all that for him - the God of creativity.
The Biblical vision of the new heaven and earth is one of extreme beauty – the glorious glittering city on the hill with rivers of love and no suffering.
Did you see the rather wonderful Beckham match for Unicef at Old Trafford on Sunday? My word, what a game it was. This was like the heavenly football team. You name the great and they were playing. And more to the point they played with smiles wider than the Seine. Every trick, trip and joyous flick greeted with smiles and laughter.
This is the kind of match we'll have in that great celestial city.
Was that Peter Crouch attempting a scissor kick? Or was it David Seaman rolling back the years. Then Beckham from the right wing; a ball from the top draw of his career, and Scholesy heads it in.
This was way more than nostalgia. It was an affirmation of the beautiful game and a bold statement that sport isn't frivolous or just a bunch of athletes kicking around a pigs bladder.
There is a horrible myth that life is about profundity and murky depths, but done right, and I say this as a Christian, there is a glorious bearable lightness of being. And this match was right up there for lightness.
15 minutes from the end Beckham came off to be replaced by Romeo, his 16 year old. And boy the boy can play. Not content with sitting on the bench, Beckham brought himself back on and proceeded to pass the ball to Romeo. There was not a dry eye in the house.
Football is the beautiful game. Forget Blatter and his cronies. David Beckham has said he played football for the sheer love of it and would have done it all for nothing.
ISIS can't win. Why? Because their worldview is ugly. Love wins and love is beautiful.