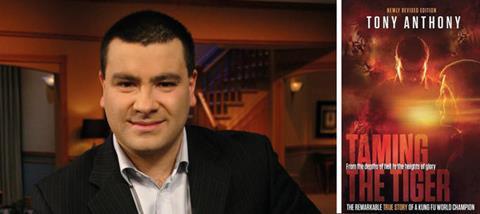 The book, which tells the story of Tony Anthony's childhood in China, his kung fu career, work in close protection security and subsequent conversion to Christianity, was originally published in 2004 by Authentic Media and sold over a million copies. But after an independent panel set up by Mr Anthony's charity Avanti (following discussions hosted by the Evangelical Alliance) concluded in 2013 that significant parts of the testimony were untrue, the book was discontinued.
Now, Mr Anthony's account has been republished under the same title by RoperPenberthy Publishing.
Returning to the spotlight two years after the ruling from the independent panel, he told Premier Christianity he 'will not be silenced', describing the 2013 investigation as a 'ruthless attack'.
The evangelist continues to stand by his original testimony, claiming the past two years have been 'really challenging' but that the number of invitations he has received for speaking engagements has increased.
Although the panel's report was never published in full, they stated that 'large sections of the book Taming the Tiger, and associated materials, which claim to tell the true story of Tony Anthony's life, do not do so'.
Barrister and chair of the independent panel, John Langlois, accused RoperPenberthy Publishing of being 'third rate', claiming it had not done enough to ensure Anthony's testimony was true before publishing.
He said: 'We went into it very deeply indeed [in 2013]...[Tony] cannot recognise Chinese characters and doesn't know how to speak the Chinese language...Generally speaking the book itself is completely fictitious with a few historical additions to it, but we thought even those facts were distorted.'