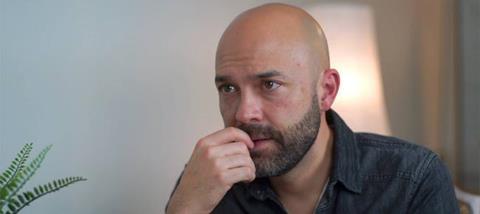 Have you ever suffered from writer's block? That frustrating tension between a strong desire to finish what you've started and a pitiful paucity of where to go next.
Well there's an ill that's far worse than paralysis of the pen: it's the post-published regret, the book you wish never graced your publisher's printing press.
Here are five Christian authors who went to press with books they now wouldn't put pride of place on the bookshelf:
1. Joshua Harris – I Kissed Dating Goodbye
On 22 October 2018, author Joshua Harris tweeted a statement declaring his 1997 bestseller I Kissed Dating Goodbye was to be pulled from bookstore shelves. He says he has re-evaluated his thinking behind its central message: that Christians should avoid "recreational dating" and instead pursue "biblical courtship" as an alternative. And while they're waiting, to commit to "purposeful singleness".
At the time of writing I Kissed Dating Goodbye Joshua was a home-schooled 20-year-old with a perhaps naive perception of the effect his words would have.
He cites a number of reasons for pulling the book, in his honest statement, and admits "...some readers have told me the book harmed them". He concludes by saying: "I no longer agree with its central idea that dating should be avoided. I now think dating can be a healthy part of a person developing relationally and learning the qualities that matter most in a partner."
He has agreed "to discontinue its publication, as well other supplemental resources".
2. William Powell – The Anarchist Cookbook
According to The Guardian's obituary of William Powell in 2017, he had penned "one of the most notorious books of the last century." The Anarchist Cookbook explains how to build explosives and make illegal drugs – written in 1971 as a protest to President Nixon and the Vietnam War.
The result of hours of research in the New York Public Library, the book included instructions for illegal practices, such as breaking into telephone networks and making LSD.
The book has since been connected to a number of school shootings and acts of terrorism.
When he converted to Christianity, he asked for the book to be taken out of print. Writing in The Guardian in 2013 he said: "Over the years, I have come to understand that the basic premise behind the Cookbook is profoundly flawed. The anger that motivated the writing of the Cookbook blinded me to the illogical notion that violence can be used to prevent violence."
But with more than two million copies in circulation and no legal hold of the copyright, the damage has clearly been done.
3. Francine Rivers – the novels she wrote before becoming a Christian
Before penning Redeeming Love – one of the all-time bestselling works of Christian fiction – Francine Rivers was best-known for her steamy novels.
Despite being raised in a Christian family, she didn't make a personal choice to 'surrender to Jesus' until much later.
The change of direction came when her marriage was at breaking point. With her husband, Rick, they moved to northern California in the 1980s, hoping that being closer to family would help them work through their differences. After their new neighbours invited them to church, Francine and Rick ended up accepting Christ. They were baptised on the same day in 1986.
She continues to write books containing love stories, but recognises her characters are imperfect people: "I don't know any Christians who have had an easy time or haven't made mistakes," she says.
Francine refers to her pre-conversion works as being "BC" (before Christ) and has taken proactive steps to ensure they can't be reprinted.
Read more about Francine Rivers in November's Premier Christianity magazine
4. Lewis Caroll – Alice's Adventures in Wonderland
The author of literary classic, Alice's Adventures in Wonderland, was also a shy and retiring academic who doubled as an Anglican clergyman.
Writing in the mid-19th Century, Charles Lutwidge Dodgson wrote a series of brain-stretching titles such as A Syllabus Of Plane Algebraic Geometry and The Fifth Book Of Euclid Treated Algebraically.
But in 1865, using the pseudonym Lewis Carroll, Alice's Adventures in Wonderland was published. A dramatic change of direction – one he appears to have regretted. In a previously unseen letter auctioned at Bonhams in 2014, he writes: "All that sort of publicity leads to strangers hearing of my real name in connection with the books, and to my being pointed out to, and stared at by strangers, and treated as a 'lion'. And I hate all that so intensely that sometimes I almost wish that I had never written any books at all."
The letter was written in November 1891 – 26 years after the publication of Alice's Adventures in Wonderland.
5. Frank Peretti – House
New York Times best-seller Frank Peretti has sold over 15 million copies of his books. Focusing on the supernatural, but through the lens of Christian theology, he's best known for This Present Darkness (1986) and Piercing the Darkness (1989).
Peretti's edgiest novel is without doubt House (2006). Co-written with Ted Dekker, the novel sees two couples fight for survival in a haunted house.
Peretti revealed later that they really didn't see eye to eye on the content of that book: "Ted prevailed and we went with his ideas and what he wanted to do and fair enough we reached an agreement. But I would largely give credit to Ted for the story and the content.
"I decided for me it was too much. I don't want to write books like this. That's probably the edgiest thing that's ever going to have my name on it."
By the time the R-Rated US film was released, Frank says he had 'totally separated' himself from both the book and movie.
"I didn't want anything to do with either one. I'd rather go for a deeper topic, and for me more meaningful rather than all the excessive violence and darkness. It gave me the creeps!"
Power in the written word
Quod scripsi, scripsi is a Latin phrase meaning 'What I have written, I have written'. It was most famously used by Pontius Pilate in response to the Jewish priests who objected to his writing on the sign that was hung above Jesus at the Crucifixion.
It seems there really is no going back after going to press. As these five authors have testified, once it's published, the damage (and the good) has already set itself in motion. The written word has an indelible impact.
Andrew Horton is a journalist and author. His new book is out now: How to commission better videos
Get more articles covering news, culture, faith and apologetics in every print issue of Premier Christianity magazine. Subscribe now for HALF PRICE (limited offer)