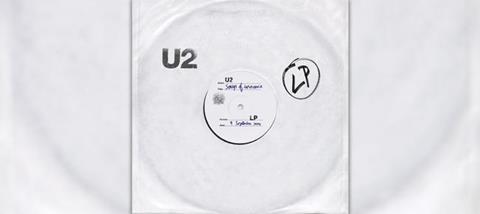 Songs of Innocence is potentially the most evangelistic record in history. In a musical first, U2's latest album has been made
available for free to the half a billion people with an iTunes account. And it's worth listening to.
Thirty years into their career, Bono's faith still infuses U2's material. The upbeat nostalgia of 'The Miracle (of Joey Ramone)' is about the joy of youth, but could equally be referencing Bono's teenage conversion. Other songs, such as 'Raised by Wolves' (about the Irish Troubles), also revisit their roots. Unlike previous albums, every track on Songs of Innocence feels like it deserves its place.
For the U2 Christian-lyric-hunter, 'Song for Someone' seems to be all about Jesus. Bono sings 'if there is a light, don't let it go out' and concludes with the wistful lyric 'and I'm a long way from your hill of Calvary, and I'm a long way from where I was, where I need to be'.
He still hasn't found what he's looking for, but Bono's spiritual quest will continue to inspire many. JB
Click here to receive your free copy of Premier Christianity magazine.