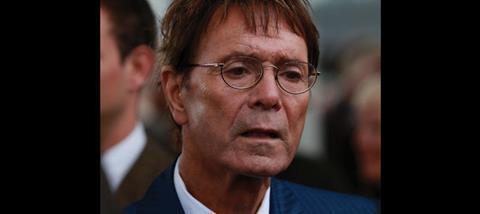 The Christian entertainer was cleared of historic sexual assault charges in June. He was never arrested or charged but said he was left emotionally and physically exhausted by what he described as a 'two-year ordeal'.
In a statement, Sir Cliff said: 'I have always maintained my innocence, cooperated fully with the investigation, and cannot understand why it has taken so long to get to this point! Nevertheless, I am obviously thrilled that the vile accusations and the resulting investigation have finally been brought to a close.
'Ever since the highly publicised and BBC-filmed raid on my home I have chosen not to speak publicly. Even though I was under pressure to "speak out", other than to state my innocence, which was easy for me to do as I have never molested anyone in my life, I chose to remain silent. 'This was despite the widely shared sense of injustice resulting from the high-profile fumbling of my case from day one. Other than in exceptional cases, people who are facing allegations should never be named publicly until charged.'
Sir Cliff has since met with author and television presenter Paul Gambaccini and former deputy speaker Nigel Evans to discuss plans to set up a group to highlight the 'unnecessary pain and suffering' they have been through.
Paul Gambaccini was arrested as part of Operation Yewtree in 2013 and told no charges would be brought in 2014. Nigel Evans was acquitted of nine charges of rape and sexual assault in 2014.
As it stands, the law protects the alleged victim of sexual abuse for life, while the alleged abuser can be named publicly.