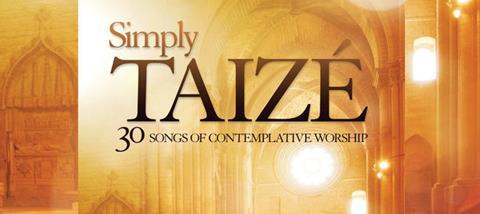 This is a double album of beautiful, contemplative music totalling 29 tracks. The Taizé Community was born out of a monastery in France and Taizé remains a place of pilgrimage to this day. Listening to it, I can imagine musty cloisters and nooks and crannies of old, sacred buildings where prayer and praise has taken place for hundreds of years.
The music is choral, calming and serene; useful for those seeking a more mellow approach to worship. Some of the pieces are sung in Latin, while others are in English. It doesn't vary much in approach, but you don't want it to.
Play this gently in the background or, if you prefer, spend time 'soaking' in it. I recommend it for those of us who perhaps opt for a less strident approach when we seek God. There are no high or low points on this CD; it just washes over you like warm holy water. I found it cleansing and gently uplifting.
NICK BATTLE presents Men@Work on Premier Christian Radio each Saturday evening