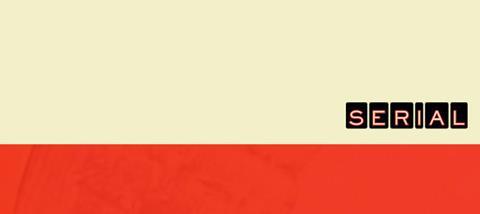 The podcast was thought to be a waning media; useful for the occasional missed radio show or – in the Christian bubble at least – for catching meaty sermons from the world's finest preachers. If you'd claimed a few months ago, however, that this maligned art form would yet capture the world's attention – and through a crime documentary series no less – you'd have been laughed at.
That was before a journalist named Sarah Koenig discovered an extraordinary story of potential injustice and received backing from her radio producers to experiment with the medium. As the top-ranked podcast to date, Serial has reinvigorated the flagging format, and is currently being rebroadcast by BBC Radio 4 Extra.
The absolutely true story centres on Syed, who, as the title sequence informs us, is 'an inmate at the Maryland correctional facility'. Syed was sentenced to life for the 1999 murder of 18-year-old student Hae Min Lee, a former girlfriend of Syed's, who was a fellow student at Woodlawn High School in Baltimore.
The thing is, the circumstances surrounding the murder – and particularly Syed's involvement – are sketchy at best. There are unresolved questions everywhere and stories that don't quite add up. There is, it would seem, enough reasonable doubt to suggest that Adnan might be innocent, and 15 years on he maintains that he is.
This central tension over whether a young man has spent his entire adult life in prison while a killer walks free is at the heart of what makes Serial so compelling. Koenig's note-perfect storytelling style also helps. She delivers every line with purpose, but she also plays on her quirky charm (she talks in the first episode about one interviewee being 'a little loosey-goosey with the truth').
What really makes Serial stand out, however, is the combination of its fascinating story and unfolding style. You realise early on that Koenig is holding back some of the most interesting information for later on. Week by week the story builds – just like a TV or radio drama – until the audience is left formulating its own theories about what really happened to Hae, and constantly changing its mind about Syed's guilt or innocence.
As the show reaches its first season climax this week (a crowdfunded second series based on a different story is already on the way), people across the world who have joined the Serial story through old-school viral word of mouth are hoping for some kind of resolution. We're all hoping for an amazing piece of evidence to come to light; for Sarah Koenig to implausibly reveal the truth about Syed once and for all. Because we're all hardwired to desire justice, all made in the image of a just God who commands us to seek justice too (Isaiah 1:17). Whatever the ending point of Koenig's journalistic investigation, though, if it's anything like the first 11 episodes, it'll have us hooked.
What remains most fascinating of all is that in a culture of multiple distractions, competing screens and incredible visual effects, Serial has commanded the full attention of millions of listeners (including the Premier Christianity team). It will almost certainly be followed by a wave of copycats, but it will hopefully also inspire a renaissance in radio listening among a visually saturated generation.
The discipline of sitting quietly and simply listening is a lost and somewhat spiritual art. Serial forces us to slow down and listen intently. For that feat alone, it's 2014's most triumphant cultural event.