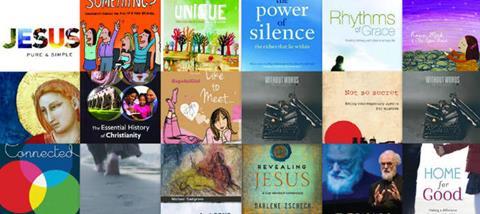 Cast My Cares
Tim Timmons // Provident
Tim Timmons is a new name to me and the CD cover shows that he's not your usual youthful-looking singer/songwriter. This debut album comes with a thank you list worthy of a gushing Oscar winner ? including thanks to Mum, Dad and his 'hot' wife. It's competently produced with some natty rhythms and thoughtful words, but sadly Timmons doesn't have the greatest sense of melody ? though most of the songs have co-writers, so I'm not sure who's at fault here. That's a pity, as good stories married to good melodies are one of the keys to a successful song.
There are occasional flashes of colour and hints of possibilities, but they quickly subside as he doesn't have the voice to carry them, and the songs lack the power to draw you in or stir your soul. Timmons clearly has a deep faith and expresses his walk with God well, but somehow the marriage of words and music is, as far as I'm concerned, on the rocks. JP
The Ascension
Phil Wickham // INO Records
This is the fifth studio album from American worship leader, Phil Wickham. The title track, 'The Ascension', is for me the most successful song on the album, beginning with its rather celestial-sounding riff. Thematically it sets the tone for the album, whereall the tracks contain a sense of pressing forward in the life of faith ? taking inspiration from the Songs of Ascents (Psalms 120-134). Wickham manages to fuse his scriptural subject and lyrics littered with biblical imagery with a contemporary sound that continues to resemble Coldplay.
Some songs are certainly less imaginative than others, but there are a few that will lend themselves well to congregational worship as well as making enjoyable listening. The lead single on the album, 'This is Amazing Grace', was produced in collaboration with Jeremy Riddle and Josh Farro and was featured on the Bethel Live album, For the Sake of the World. Overall, there is a good balance between high tempo and reflective tracks. LBJ