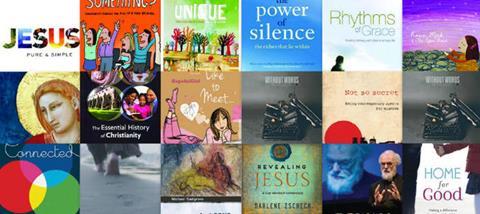 All Glory
Nikki Fletcher // Integrity Music
This six-track EP is the latest offering from HTB and Worship Central alumna Nikki Fletcher. It comes as no surprise that it is a well-produced, tightly performed collection of power pop ballads that move from intimate piano lead moments up to soaring choruses replete with the obligatory overdriven guitar accompaniment. The various compositions feature catchy hooks and melodies that you'll find yourself singing after the track finishes, especially the standout song that entitles the album.
Sadly, the album lacks a certain spark or emotional connection to lift it above the crowd of big-sound conference-friendly CDs that arrive at the office with alarming regularity. The songs sound methodical rather than passionate, ticking boxes as they progress but reaching just short of their potential. A decent collection that needed to be braver. MC
Kings & Queens
Audio Adrenaline // Fair Trade Services
Audio Adrenaline called it a day in 2007, following an award-winning and critically acclaimed career. But now they're back with a fresh line-up and an impressive album. Kevin (dc Talk) Max has taken the lead, replacing Mark Stewart (now on songwriting and producing duties); a real treat for fans of Max's distinctive vocals.
With a portion of proceeds going to the Hands and Feet project which cares for orphaned children, this is an album with justice at its heart. Filled with upbeat rock and pop tracks, Kings & Queens hits all the right notes. It's also incredibly catchy, with the songs lodging themselves in your brain long after listening. Listen out for '20:17 ? Raise the Banner' ? a pop track including a killer drum beat and a catchy chorus. A very welcome comeback. RG
Through the Woods
Philippa Hanna // Resound Media
Upbeat and very listenable, Through the Woods is the third studio album from Sheffield-based musician Philippa Hanna. With a bit of folk and pop melded together, the variety keeps it from becoming too 'cute', despite song titles about apples and daffodils. Her popularity has substantially increased since her debut album Watching Me in 2007 and her style has also matured. The first track, 'Lighthouse', has received airplay on BBC Radio 2, and having been the support act for Lionel Richie on tour last year, Hanna occupies the difficult ground between Christian music and the secular charts.
The multi-textured 'Stars Will Fall' is a personal favourite with its dynamic rhythm. 'Sweet Surrender' is a catchy final track that leaves you wanting more. The general feel is soulful but light and encouraging. A perfect album for summer. LBJ
Reviewers:
LBJ - Lucinda Borkett-Jones is editorial intern at Christianity magazine; MC - Martyn Casserly is a freelance journalist; RG - Ruth Garner is editorial intern at Christianity magazine.