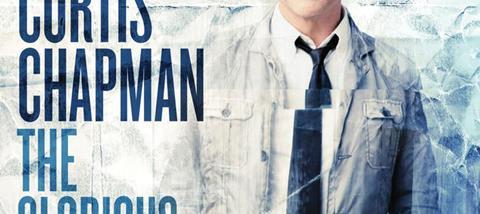 THE GLORIOUS UNFOLDING
Steven Curtis Chapman
Reunion Records
Full of life, varied and moving; there's a reason Steven Curtis Chapman has won more awards than any other Christian artist. With 18 albums under his belt, making music may be second nature, but this is his first studio album of completely new material for seven years.
This new project continues the contemporary pop style for which he is known, but demonstrates a maturing voice, both artistically and emotionally. The lead single, 'Love Take Me Over', is one of the more upbeat songs on the album, with a strong, percussive rhythm.
Some tracks could seem saccharine at first listen, but they are heartfelt songs dedicated to loved ones. 'Together' brings alump to the throat when you know that it was written for Chapman's wife following the sudden death of their youngest daughter. This context pervades the lyrics of the whole album ? the anticipation of an eternal reunion, and seeking heaven's perspective on the earthly journey for those left behind.
It's not your average worship album, so it might not be for everyone; but as musical missives go, it's a beautiful collection. LBJ
GHOST THIEF
Living Sacrifice
Solid State Records
If secular rap is about self-glorification, worldly heavy metal never seems to find the time to indulge in Kanye West-style arrogance. Self-loathing and anger are, after all, quite time-consuming. Christian heavy metal has traditionally focused on the middle ground of triumphalism: God destroys Satan; God wins at Armageddon; God rules. It's a lot like mainstream worship, but with more references to blood and fire.
These days, though, influenced by the more sensitive souls in the emo and hardcore scenes, Christian metal has become moreintrospective, more humble. Living Sacrifice have been around since 1989 and seen it all, and this album reflects their journey. Lyrically, much of Ghost Thief deals with classic themes of holiness and the enemy, but there's a newer theme admonishing fans to remember their musical idols' feet of clay. And while their more recent forays into the groovier, less technical world of metalcore are still evident, the band's thrash roots and penchant for death metal vocals make this an album that metal purists and new school fans alike can enjoy. Exceedingly heavy and most enjoyable. JL
3 Love Songs That Are Actually Quite Good
Lead Me - Sanctus Real
Worship songs are often accused of being schmaltzy; it's sometimes hard to tell who we're singing about. This is a beautiful song, which is definitely about the singer's wife. (I think.)
Kiss Me - Sixpence None the Richer
A rare song by a Christian band that became a worldwide hit. Once it's in your head, you'll be singing it all day, although you risk a slap if you sing the chorus around strangers.
Nothing Compares 2 U - Sinead O'Connor
Written by Prince, made famous by Sinead; this is a haunting song that can, I'm not ashamed to admit, make me well up a bit.
Dave Rose is head of programming for Premier Christian Radio