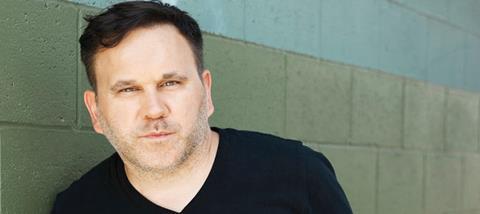 It's a sensitive time when it comes to race relations, yet your new album is seamlessly diverse. Was that approach intentional?
Yes, but not for a political reason – for a heart reason. I wanted to bring in some gospel influence, involving people I've got to know recently – Tasha Cobbs Leonard and Kierra Sheard. It felt like this album could be lovely musically but also relationally. To get to work and worship with friends from different streams that I don't usually get to be in. Hopefully it also portrays something helpful in terms of unity – being one voice, one choir, one people before one God. These are days when the Church needs to step out with this a bit more.
There isn't a lot of enmity between some of these streams, but there isn't much effort either. I've felt that sometimes we are all doing our own things but we are better together.
The album combats real struggle with real hope. Where did you draw that rawness and honesty from?
As a songwriter, I've noticed the songs that connect the most are ones that say where you are really at, but underpin that with truth and hope. There's a song called 'Questions' – I love the idea of having a worship song called 'Questions'. Because it is OK to come to the throne of God as you are. The psalmists say, "How long?", but there is always a sense of reverence underpinning it. To say, "I know you are God, I'm coming like this because I know you are the only one with the strength and power to do something about it."
We've all known a measure of brokenness; it's part of the nature of surrender but also sometimes the way God lovingly disciplines us and fashions our lives. Even in the brokenness, the kindness and mercy of God is in the mix. It's not a helpless or harsh thing – there's a purpose in it and God is very close.
I connected with the album in a deep way, having recently lost my father unexpectedly. You lost your father quite young...
Worship became the way I got through so much. My dad took his life when I was 7 years old; my mum remarried. There were a lot of tough years. I had a whole lot of healing from being in worship but the older I get the more I realise I'm not free from some of that stuff.
On the emotional side of things I think I'd be a better husband, worshipper, father, friend, person if I could just get a little bit freer in this area so I've been going to some counselling for that.
If you're up front in the church it doesn't exempt you from still having to work through being as whole a worshipper as you can be.
When I started writing songs, it was to process my own pain and talk to God – then I noticed they were helping others. I sent you the song 'One day' as a way of sending love. There is something about music that can inject peace, hope, stability, joy. It lets that truth travel into our hearts, minds and souls so deeply.
What would you like God to do with this album?
It's amazing when someone tells you about how a song has impacted their life. If any of these songs could help someone talk to God in one of life's most intense moments – that's what I love.