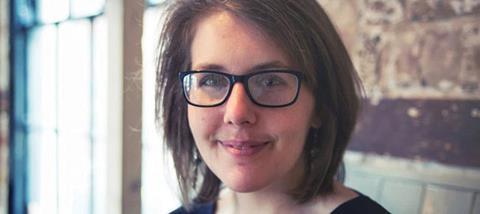 What does Biblica do?
Biblica was previously known as the International Bible Society. Perhaps what we're most well-known for is being translators of the New International Version (NIV) of the Bible. We're over 200 years old and work all around the world primarily in terms of access to the Bible.
How did the NIrV accessible edition come about?
The NIrV is a simplified version of the NIV with a lower reading age. 'Accessible' refers to the formatting that we've applied to the Bible in order to make it accessible to people who face barriers to reading. The project started after a conversation with Pete Winmill from Livability around the limited Bible resources to those with learning disabilities. We then brought in two other partners, the Torch Trust and Urban Saints.
What's different about this edition?
The key changes from the NIV to the NIrV are that the sentences are shortened and some of the language is simplified. We've also made the font larger and the content less ambiguous, increased white space and included illustrations for comprehension.
Who is this new edition aimed at?
We designed the formatting for those with learning disabilities and sight loss. By removing barriers for those two groups, we believe that this Bible also breaks down barriers for those with low levels of literacy, with English as a second language and with learning difficulties such as dyslexia. But we also see this resource being used in a wider context. We all benefit sometimes from having something that is a bit clearer – that can help those who don't have any issues with literacy understand God's word too.
Previously, specialised Bibles were very expensive. How is the NIrV different?
As well as the changes to formatting and content, the price was a key part of accessibility. With the main target audience, they are people who often don't have funds in order to afford an expensive Bible. Another of our target audience for this is prisoners. We know that 32 per cent of the prison population have a learning disability and 85 per cent of prisoners have a reading age of under 11 years old, but prison chaplaincies are known to have very little funding.
So, in order to make it accessible we have had to keep the price very low at £7.99. We've achieved this partly due to generous donations towards the project.
The New Testament is now available in both print and audio format and will also be available in e-book format. It's our hope and prayer to be able to develop an Old Testament too over the next few years.
What's your vision for this Bible?
I think that this Bible is part of a much wider conversation about inclusion in churches. The inclusion of those on the fringes of our society who really ought to find themselves welcomed into churches but often find themselves on the boundaries. This Bible is a very practical way of churches showing that people with disabilities or low literacy are not just included in the church but very much belong in the church.
NIrV Accessible Edition: New Testament is out now.
For more information visit biblicaeurope.com