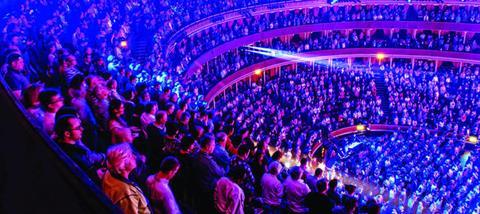 Members of Christianity Uncut and the Christian Campaign for Nuclear Disarmament held what they described as an 'act of witness' outside one of the conference venues on 14th May.
They handed out flyers protesting that the conference organisers had included speakers from investment bank Goldman Sachs, and Serco, part of a consortium that manages Britain's nuclear weapons programme.
A Christianity Uncut spokesperson described both Goldman Sachs and Serco as 'companies with horrendous human rights records', adding, 'We're appalled that a church is giving a platform to these people and worse still, marketing them as great leaders and role models.
'Jesus didn't lead like this. It doesn't matter how good you are at communicating ? it's the message that counts.'
HTB maintains that the event helped equip Christians with a greater understanding of leadership.
Spokesman Mark Elsdon-Dew told Christianity magazine, 'If we were to only interview the people that everyone agrees with, it would be quite a short list of speakers…we're trying to broaden the range of people we speak to rather than restrict it.'