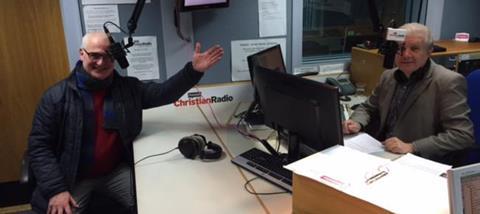 Whilst still in his early twenties, Noël became Organist and Director of Music at All Souls' Church, and, later, professor at the Guildhall specialising in conducting, orchestration and keyboard skills - two posts he still holds. At All Souls he pioneered the move towards the use of orchestral instruments, which culminated in the emergence of the All Souls Orchestra and on to the now familiar PROM PRAISE, which he presents internationally. He was also a founding Director of Langham Arts.
He has contributed compositions and arrangements to a wide range of hymnals and songbooks, and is Chairman of Jubilate Hymns. He has influenced a generation of developments in contemporary church music and in the adoption of orchestral instruments in worship. For this in 2002 he was awarded a Lambeth Doctorate of Music by Archbishop George Carey and in 2009 a Fellowship of the Royal School of Church Music.
Noël has also directed music for Billy Graham crusades in Toronto and Ottawa, and for HM the Queen at St James's Palace, Balmoral and for the Golden Jubilee celebrations.
It was back in the early 1960s, as a boy-chorister at Southwark Cathedral in London, that a life-long love of church music, biblical texts, Anglican liturgy and also of the classical and commercial Theatre was firmly established in him - when, at the Cathedral, as an impressionable young teenager, he was awarded one of the inaugural ''Oscar Hammerstein Chanterships'' (scholarships) as Head Chorister there.
For relaxation he still enjoys the theatre, architecture, overseas travel and country walking. Noël is married to Fiona and they are parents of Isabel, an Events Project Manager for Tearfund, and James who is in his third year at the University of Kent studying French.