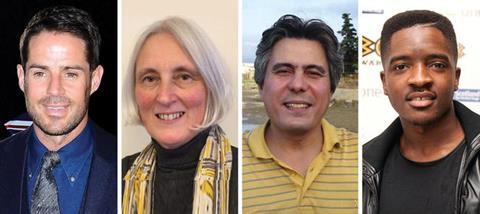 People in the news
God is on Redknapp's case
Former footballer Jamie Redknapp has said Ivory Coast international Emmanuel Eboué sends him texts about God every morning. "He wants me to become a Christian and he keeps sending me these messages about turning to God."
Iranian pastor freed
Pastor Behnam Irani has been released from prison after spending six years locked up for conducting religious services at a house church in Iran. The 43-year-old was held in Ghezal Hesar prison, reputedly one of the toughest jails in the country.
First female bishop in Wales
A female bishop has been appointed in the Church in Wales for the first time. Canon Joanna Penberthy, 56, was confirmed as the 129th Bishop of St Davids in Pembrokeshire.
Guvna B gets another Mobo
Christian rapper Guvna B has become the first UK artist to twice win 'Best Gospel Act' at the MOBOs. He said, "God has been there for me; I've felt his presence every single step of the way."
Justin Welby: I'm an extremist, according to the government's definition
The Archbishop of Canterbury has warned Christians are sometimes viewed as extremist and "a bit bonkers" by politicians. Some officials have no grip on how faith shapes the way believers live and cannot distinguish between traditionalist Anglicans and Muslims extremists, Most Rev Justin Welby said.
The archbishop was quoted by The Telegraph as saying: "Our Government generally is desperately trying to catch up, to understand a world in which they have no grip on what it is to be religious at all; where religious illiteracy is prevalent and extremely destructive of understanding and where they can't see the difference between an extremist Muslim group like the Muslim Brotherhood and a sort of conservative evangelical group in a Church of England church."
New website helps worshippers find the best church this Christmas
A new website launched by the Church of England will allow users to find a Christmas service tailored to them.
AChristmasNearYou.org aims to help people find a church service appropriate to their needs, for example, one which offers wheelchair access or sign language.
Users will even be able to filter out churches which don't provide mince pies or mulled wine when the site is launched on 1st December.