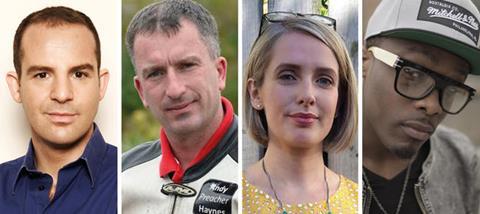 Food Banks Boost
The founder of moneysavingexpert. com Martin Lewis has donated £500,000 to Christian foodbank charity The Trussel Trust. The donation will go towards expanding a pilot scheme which offers money and debt advice.
Bibles for everyone
Lindsey Holley has been appointed as the new executive director of Biblica Europe, publishers of the NIV Bible. Holley has said she wants everyone in Europe to be able to access a Bible in their own language.
Racing Revs
'Sidecar preacher' Andy Haynes and Jon 'The Rev' Bicknell have been placed third in the British Motorcycle Racing Club F1 Sidecar Championship. Andy said, 'just because your are a churchgoer, you don't have to be staid'.
Mobo for Faith Child
Christian rapper Faith Child has been named Best Gospel Act at the MOBO awards. The London-based hip-hop star said it was 'a fantastic moment'.