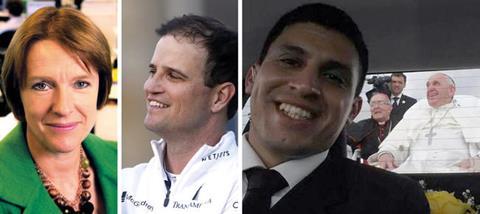 GOLFING FOR GOD
Zach Johnson said he felt 'honoured, humbled and blessed' to have won The Open golf tournament at St Andrews. The 39-year-old said he had been reading scripture all week to 'keep me in the moment'.
GOOD INNINGS
Prominent Christian historian and priest Rev Prof Owen Chadwick has died aged 99. A former master of Selwyn College, Cambridge, his books are widely regarded as essential reading in relation to Victorian Church history.
HOLIEST SELFIE EVER?
Sebastián González, one of Pope Francis' drivers, has managed to snap a cheeky selfie with the pontiff. Tweeting from his @Sebayeah account, Sebastian wrote 'Best selfie Papal'.
WHO IS GENERAL SYNOD?
Caroline Spelman MP has revealed her diary secretary thought 'General Synod' was a member of staff at the Ministry of Defence. The comment raised a laugh at the final day of the General Synod in York.