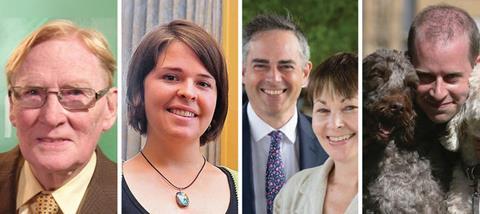 First victims of Russia's ban on evangelism
An American man is among the first to be targeted under new anti-evangelism laws in Russia.
As reported in the September issue of Premier Christianity magazine, the country recently passed legislation banning the public from discussing their faith outside of church buildings. The rules were contained in anti-terror laws and make it illegal to preach, teach or share faith outside
state-controlled settings. Donald Ossewaarde, a Baptist minister, was working in the city of Oryol when he was visited by police. They accused him of "unlawfully conducting missionary activity" by holding Christian meetings at his home. Mr Ossewaarde was fined 40,000 rubles (£450) after being advised by a state lawyer to plead guilty and not appeal. A statement from his personal legal team said: "The problem is not the fine but the fact that the court decided that Donald's exercise of his right to spread the gospel of Jesus Christ according to his beliefs is an illegal action.
"Donald was arrested in his own home, where policemen came to establish the fact that a group was meeting with him for prayer and Bible reading, which they say is illegal."
Mr Ossewaarde's family have fled the country and returned to the US in fear for their safety. Mr Ossewaarde has remained in Russia to appeal against the fine and the conviction.
PEOPLE (AND POOCHES) IN THE NEWS
TRIBUTES FOR BST EDITOR
Theologian and church leader Alec Motyer has died at the age of 91. He was best known for his work as series editor of the Bible Speaks Today (BST), one of the most widely used Bible commentaries. Tributes from across the world poured in on social media in the days following his death.
KAYLA MUELLER'S FAITH REMAINED STRONG
Former hostages held by Islamic State have testified that Kayla Mueller, the Christian aid worker slain in IS captivity last year, refused to deny Jesus, despite being raped and tortured. IS had claimed she abandoned her Christian faith.
GREEN PARTY GETS A CHRISTIAN LEADER
Founder of Christian think tank Ekklesia, Jonathan Bartley, is to lead the Green Party, a role he will share with Caroline Lucas. He joined the Green Party in 2011 but was previously part of John Major's campaign team.
CHRISTIAN MP'S PETS ARE TOP DOGS
John F Kennedy and Bill Clinton, the pets of Christian MP Jonathan Reynolds, have been crowned top dogs in the annual Westminster Dog of the Year competition. Reynolds took a "paws" from constituency duties to take part.
>
Two-thirds of Christians have experienced the supernatural
Sixty-five per cent of UK Christians say they have experienced the supernatural, with a quarter having had such an experience in the last seven days.
The study carried out by Christian Research was commissioned ahead of the launch of Mike Pilavachi's new book, Everyday Supernatural (David C Cook), which aims to help Christians live a Spirit-led life "without being weird".
It showed that just five per cent did not believe in the supernatural, while two-thirds felt dark forces could be behind it as well as God.
THE MONTH IN FIGURES
A global competition has been launched to design a landmark the size of 62 houses to celebrate 1 million answered prayers. The Wall of Answered Prayer will be displayed beside the M1.
A record 271,000 people attended an Alpha course last year. Organisers are hoping to build on 2015's success with the launch of a new advertising campaign featuring TV adventurer Bear Grylls.
Soul Survivor has said that 1,527 people became Christians at their summer festivals this year. 26,000 attended the five events in Scotland, Staffordshire and Somerset.
The Church of England has praised the generosity of parishioners after their latest figures revealed that planned giving rose by £6m, while total direct giving increased by £71m.