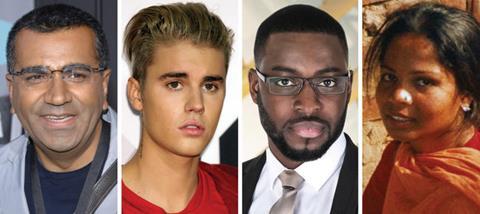 Christians believe they should share their faith online, but one in four don't feel comfortable
A new academic study has revealed that while 76 per cent of Christians believe social media is a good place to share their faith, one in four are uncomfortable doing so.
Although the majority believed social media was an "appropriate platform" for sharing their faith, only one-third of survey participants felt "very comfortable" expressing aspects of their faith via social media, with a quarter stating that they felt "somewhat" or "very" uncomfortable doing so.
Sensitivity to others' faith positions, perception that it can be difficult to make a "connection" remotely and biblical literacy were some of the reasons given for reluctance to share faith-related content online.
The most common forms of faith expression identified were disseminating quotes from Christian leaders, linking to media content shared by churches or faith-based organisations, encouraging others and expressing faith in your own words.
There was markedly less support for posting self-written prayers, using a profile picture to convey a faith message or deploying hashtags such as #prayforparis. Only 8 per cent of respondents said that negative reaction to faith-related social media posts actively discouraged them from participating more fully in the social media sphere. The survey also revealed that negative reaction to faith-related posts was just as likely to come from other Christians as from people of other or no faith background.
Postgraduate researcher David Giles – who is also the web and social media manager for The Salvation Army – undertook six months research, including in-depth interviews with Christian and Muslim social media users and an online survey of nearly 500 people.
Respondents revealed that although half of church leaders advocate the use of social media tools as a means for sharing personal faith, nearly the same proportion "never" or "rarely" talk about the potential.
76% of Christians believe social media is a good place to share their faith
78% of Christians think it would be straightforward for a stranger to identify their faith based only on their social media profile. This compared with 61 per cent among followers of other faiths.
More than one-fifth have live-streamed a Christian meeting with video sharing tools such as Periscope
One in four Christians are uncomfortable sharing their faith online
Negative reactions to faith-related posts are just as likely to come from other Christians as it is from atheists
Researcher David Giles said: "It's notable some Christians are being deterred from participating because of the negative reactions they encounter – even from other Christians. As social beings, can we learn to interact with one another online with gentleness and grace, even where there may be disagreement? Social media is at times messy and unpredictable, but offers real opportunities for meaningful dialogue."
Kevin Bennett who is organising the UK's only conference designed to help Christians share their faith online (Premier Digital Conference, 12th November, premierdigital.org.uk) said, "It's clear that there is a real desire for Christians to be open with their faith online but few know how to go about it. This survey should be a wakeup call for church leaders who need to start encouraging and equipping their congregations to be salt and light in the digital world."
The Month In Figures
While only 29 per cent of British adults are expected to celebrate Bonfire night on 5th November, an estimated £386m will be spent in the festivities.
Christian charity Word 4 Weapons has helped remove 24,000 knives and guns from UK streets since 2009.
Only one-third of Brits would still want to be given a Bible if they were about to be stranded on a desert island, according to a ComRes survey commissioned by the Church and Media Network.
A project which enabled people to access live-streamed church services on their phones had more than 40,000 viewers in a one-year period. ChurchLive was a partnership between Twitter and the Church of England.
Justin Welby and Pope Francis seek to unite their churches
The Archbishop of Canterbury and Pope Francis have said they are "undeterred" in their efforts to see their two churches formally reunited.
The pair were speaking at an evening service in Rome commemorating decades of ecumenicalism between the Church of England and Roman Catholic Church.
The celebrations included highlighting 50 years since the opening of the Anglican Centre in Rome, a place where Catholics and Anglicans pray, minister, socialise and study theology together.
In the last 50 years the two Churches have come to agree on several issues including baptism, Communion, how to use the Bible, and mission and evangelism.
However, the two Church leaders admitted there were still "serious obstacles" and they "do not yet see" a way forward on other key theological issues, for example the role of women in church ministry and issues surrounding sexuality.
Despite differences, the pair spoke of a "common faith" and a "common baptism", referring to believers in each other's churches as "brothers and sisters".
Responding to the news on the Premier Christianity blog, Revd Dr Ian Paul said, "Good relations and shared actions testify to the truth of God's grace more than any form of institutional unification.
"My hope is that the meeting of the two leaders will encourage this kind of mutual respect and shared action by local churches and Christians of each denomination around the country – which will make it a worthwhile meeting."
People In The News
New Role For Bashir
TV journalist Martin Bashir is set to replace Caroline Wyatt as the religious affairs correspondent for the BBC. Bashir, who is a committed Christian, attended Tim Keller's Redeemer Presbyterian Church when he lived in New York City.
Bieber Sings Delirious?
Pop sensation Justin Bieber has performed an acoustic version of the Delirious? classic 'I could sing of your love forever' at his concert in Paris. The star has been vocal about his newfound Christian faith in recent months.
Youth Leader On The Apprentice
Youth leader Samuel Boateng is in the running to win a £250,000 investment from Lord Sugar. The 27-year-old contestant on The Apprentice is the child of missionary parents who have run youth conferences across the UK.
Bibi's Appeal Delayed
The final appeal of Asia Bibi, a Christian woman on death row in Pakistan, has been postponed. The mother of five was convicted of blasphemy against Islam and has been detained since 2010. If her appeal fails she will be hanged within 30 days.