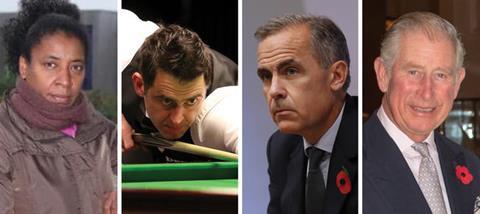 Theresa May: We can all be proud of our Christian heritage
The Prime Minister has told MPs "our Christian heritage is something we can all be proud of".
Theresa May was responding to a question from the Christian Conservative MP for Congleton, Fiona Bruce, who asked if the Prime Minister would endorse the recently published book Speak Up.
Speak Up was created by the Lawyer's Christian Fellowship and the Evangelical Alliance and is designed to help Christians understand what the law says about sharing and practising faith.
There have been concerns among some Christians that current laws and counter-extremism measures restrict a believer's ability to share their faith or their views on certain issues, such as gay marriage.
Theresa May told the House of Commons: "My honourable friend raises an important issue which matters to both her and me, and I think that the phrase that was used by the Lawyer's Christian Fellowship was 'the jealously guarded principle' of that ability to speak freely...about one's religion.
"I'm happy to welcome the publication of this report and its findings.
"We have a very strong tradition in this country of religious tolerance and freedom of speech and our Christian heritage is something we can all be proud of.
"I'm sure we would all want to ensure that people at work do feel able to speak about their faith and also feel able to speak quite freely about Christmas."
Jesus is the coolest person who ever lived, claims new book
Jesus Christ is the only person in history to have embodied the nine defining qualities of coolness claims Thomas Hodgkinson in his new book, How to be Cool (Icon Books).
Hodgkinson lists these qualities of coolness which include style, rebellion and rootlessness explaining, "Style and rebellion…These almost go without saying…He rebels against the Roman occupation of Judea, the greed of the money-lenders in the temple, and the pedantry of the Jewish elders, and he does so with smart, softly-spoken panache. When the High Priest, Caiaphas, asks him if he is really the son of God, he replies suavely, 'You are the one saying it.'
"Rootlessness…He is an itinerant preacher. Recklessness… Knowing it will result in his death, he pursues his mission to its end. Celibacy…Sex isn't important to Christ, a detachment emblematised in the miraculous manner of his birth. Self-expression…Short of making the world, creative self-expression doesn't get much grander than founding your own religion.
"Austerity…Before embarking on his ministry, he spends forty days fasting in the wilderness. Eloquence… He communicates his philosophy by sweetly constructed parables. Emotional self-control…someone strikes your right cheek, he advises, you should respond by offering them your left."
The month in figures
Two-thirds of people are not confident they could identify warning signs of child abuse in a faith setting, according to research by the National Working Group on Child Abuse Linked to Faith or Belief.
Christian TV station SAT-7 has announced record viewership numbers. 21.5 million people across the Middle East now watch their channels.
The world record for the most living figures in a nativity scene has been broken by the Bible Society. 1,254 people in full fancy dress took part in the event in Calne, Wiltshire.
Only 8 per cent of us are expected to keep our New Year's resolution, according to research by the University of Scranton's psychology department.
People in the news
Apology for Christian teaching assistant
Christian teaching assistant Vicky Allen has received an apology from a school which disciplined her after she told a student she was against gay marriage. Allen and the school agreed to settle their case.
God wants me to quit snooker
Ronnie O'Sullivan says God told him to give up snooker. He tweeted: "I have conversations with God and he said, 'Jack snooker in mate, you're better off as a pundit' and I [said], 'Hold on, we will have to have a proper conversation about that'."
Bank of England governor reads Welby
The Bank of England governor Mark Carney was spotted on the Tube reading the Archbishop of Canterbury's Lent book Dethroning Mammon: Making Money Serve Grace (Bloomsbury).
Prince Charles highlights persecution
In a speech at a new Syriac Orthodox cathedral in London, Prince Charles acknowledged the "appalling suffering" and "desperate trials" that Christians are undergoing in Iraq and Syria