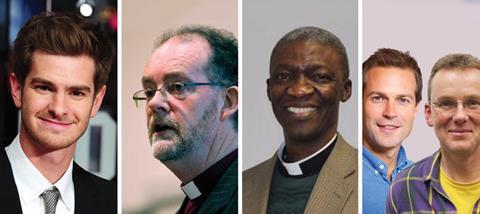 Dylann Roof sentenced to death for church murders
Dylann Roof has been sentenced to death for killing nine black church members during a Bible study in South Carolina, USA. Nearly two dozen friends and relatives of the victims gave evidence during the sentencing phase of the trial. However, none of them said whether or not Roof should receive the death penalty. When he was given an opportunity to plead for his life following the racially motivated attack, Roof said: "I have the right to ask you to give me a life sentence, but I'm not sure what good it would do anyway. "I still feel like I had to do it." Roof told FBI agents when they arrested him a day after the 17th June 2015 killings that he wanted the shootings to bring back segregation or perhaps start a race war. The attacker specifically picked out Emanuel AME Church, the South's oldest black church, to carry out the cold, calculated slaughter, assistant US attorney Jay Richardson said.
Woman accidently prays to Lord of the Rings character
A woman has been praying to a Lord of the Rings character for years after mistakenly thinking the above figurine was of Saint Anthony. The Catholic woman was outed by her great-granddaughter who noticed something unusual about the small statue. Gabriela Brandão googled the image and discovered it was not Saint Anthony, the patron saint of lost things, but Elrond.The story went viral on social media. Speaking to BuzzFeed, Brandão said: "We tried to explain right away but she didn't understand at first. The next day we explained again and she understood and we got her a new figure of Saint Anthony. I never expected any of this to happen, it's crazy."
The month in figures
The Church of England has awarded £9.1 million to seven dioceses. The funding from the Renewal and Reform initiative aims to enable parishes to bring more people to Jesus.
The newest branch of McDonalds, which has opened metres away from St Peter's Basillica and been dubbed 'McVatican' has announced it will provide up to 1,000 homeless people with free meals every Monday.
The Archbishop of Manila has baptised 400 children from the city's slums in a single day. The youngsters were baptised into the Catholic Church in a service organised by the Tulay ng Kabataan (TNK) Foundation.
People in the news
Garfield's Arfield's Spiritual Journey
Andrew Garfield, who plays a 17th century Jesuit priest in new film Silence, says he found faith while preparing for the role. "What was really easy was falling in love with Jesus Christ" he told The National Catholic Review.
First black bishop in 21 years
Dr Woyin Karowei Dorgu has been named the new Bishop of Woolwich. The announcement comes 21 years after the consecration of the Church of England's first black bishop, John Sentamu
James Jones to be knighted
The former Bishop of Liverpool, Rev James Jones, is to be knighted. He will be given a KBE for his campaigning work on behalf of the Hillsborough disaster families.
New staff for capernwray
Capernwray Hall has announced Jonathan Halsey (left) as their new managing director. Derek Burnside (right) is joining the organisation as principal of their international Bible School. He is also a trustee of Keswick Ministries.